Kalorama's BEST SELLING Life Sciences Market Research Titles
14 Oct 2011 • by Natalie Aster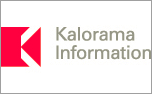 World Market for Molecular Diagnostics: Potential and Reality, What's Hot and What's Not
There have been many predictions made about a molecular revolution in diagnostics. Indeed some are now taking place, while other predictions have not turned out to be true. How can companies sort out what is effective and what is not in this market? What are the important developments in the market? Who are the small innovators in this industry and how are the big players reacting to them?
The wound care industry is a highly diverse and competitive arena - including everything from standard products such as dry bandages to sophisticated hydrogels and alginate dressings, and encompassing artificial skin and anti-infectives used in wound care. Emerging wound care products and technologies are well-positioned to capitalize on the growth in patient numbers and the demand from healthcare systems to reduce hospital stays.
Worldwide Market for In Vitro Diagnostic (IVD) Tests, 7th Edition
This best-selling Kalorama study has become the industry standard in IVD. It is a complete market analysis of all areas of IVD, including: point-of-care, clinical chemistry, molecular assays, immunoassays, hematology, coagulation, blood banking, microbiology/virology, and histology/cytology.
Worldwide Market for Cancer Diagnostics, 4th Ed
This report analyzes the cancer diagnostics market by tests for specific cancers and by cancer tests in specific IVD segments. Extensive reviews of tests and technologies that are currently available and those that are expected to take their place in each segment are provided, along with market data, forecasts, and company profiles. Issues and trends are discussed, including the commercialization of test services, PGx testing and tissue microarrays.
Physician Office Laboratories (POL) Testing Markets Worldwide: Status Quo & Future Trends
This update to our groundbreaking report on POL testing takes a bold look into new technologies and trends, with a special focus on the economics of test use in on-site patient care. It delivers all the vital data and exclusive analysis that diagnostics companies need to benefit from this growing niche area of the IVD market. Fueled by growth in portable testing instruments and the need for quick test results, the number of POLs has grown from about 95,000 in 2000 to over 111,000 in 2010.
Long Term Care Market: Nursing Homes, Home Care, Hospice Care, and Assisted Living
The economic downturn and healthcare reform legislation will have a significant impact on the long-term care industry. This report, which covers nursing care, home care, hospice care, and assisted living, addresses these issues and also answers the following questions: which population and demographic trends are driving long-term care? Who are the major players?
EMR 2011: the Market for Electronic Medical Record Systems
The use of EMRs will not only impact IT companies, but also device makers, test makers and pharmaceutical manufacturers. Get the details from Kalorama's updated best-selling report which analyzes physician EMR usage and preferences, breaks out the physician and hospital markets, profiles major players and innovative companies, lists EMR products, provides market size and forecasts, and much more.
Remote & Wireless Patient Monitoring Markets
Three product areas are covered in this report: wireless and remote patient monitors, patient data processing applications and equipment, and EMR data transfer equipment and applications. The market analysis is broken out by the four primary markets for these new technologies: hospitals, home healthcare, nursing homes, and other (including first responders, institutional, physician offices, and military), and by disease category: asthma, COPD, CHF, CHD, Diabetes, and other.
What's Next in Vaccines? HIV, Malaria, MRSA, and 30 Other Vaccine Targets in the 2010-2016 Pipeline
This must-read title examines and estimates the market for vaccines in the pipeline that have yet to be launched in 34 target disease areas for which there are currently no vaccines. Some may see success and some could become the blockbusters. For industry players, knowledge of all the potential vaccines will be important for understanding this competitive market and developing strategies for future growth.
Vaccines 2011: World Market Analysis, Key Players, and Critical Trends in a Fast-Changing Industry
Vaccines have been one of the faster growing areas of the pharmaceutical industry, and during a troubling series of years, they have been the superstars of many companies' portfolios. This state-of-the-industry report examines the market for adult and pediatric vaccines, providing current market size data and forecasts, profiles of companies and products and discussions of trends and issues.
More market research reports by Kalorama Information can be found at Kalorama Information's page
To order the report or ask for sample pages contact ps@marketpublishers.com
Contacts
MarketPublishers, Ltd.
Tanya Rezler
Tel: +44 208 144 6009
Fax: +44 207 900 3970