China PTCA Balloon Catheter Market Investment Report, 2009-2010
03 Dec 2010 • by Natalie Aster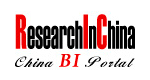 London – PTCA balloon catheter is not only used as the transportation system for stent, but also as pre-dilatation or post- dilatation equipment before putting stent. Thus, the development of PTCA balloon catheter market has a close relation to coronary stent and interventional medical device industry.
The R&D of interventional medical devices such as coronary stent started not late in China, while the industrialization process is relatively backward. Restricted by R&D and production technology, the domestic coronary stent system market is mainly dominated by foreign-funded enterprises, especially the drug stent system. With Microport Medical (listed in China in 2004), Lepu Medical (listed in China in 2005)and JW Medical (listed in China in 2005) successively rolled out the drug stent system, the contradiction between coronary stent supply and demand in China was greatly eased, and the market price was substantially reduced as well. With the continuous breakthrough in core technologies of domestic enterprises, the domestic-made drug stent system witnessed an increasing market share.
The report "China PTCA Balloon Catheter Market Investment Report, 2009-2010" by ResearchInChina probes into the PTCA balloon catheter market of China in terms of current development, macro-economic situation, policy environment (including regional preferential policies), medical & health care level and market supply & demand, revealing the potential demand and investment opportunity of Chinese PTCA balloon catheter market.
Report Details:
China PTCA Balloon Catheter Market Investment Report, 2009-2010
Published: November 2010
Pages: 55
Price: USD 1,600
Report Sample Abstract:
However, China's market mainly focuses on R&D and production of coronary stent restricted by technology and recognition. The manufacturers of coronary stent and coronary balloon are generally separated, and coronary stent companies will purchase balloons from coronary balloon manufacturers to form the entire stent system with balloon catheter according to the specific needs. Therefore, the domestic coronary balloon catheter manufacturers mainly engage in OEM, and the entire coronary balloon catheter market is far more backward than coronary stent industry, still in the initial stage of development now.
With the rapid development of China's interventional medical and coronary stent industry, the coronary balloon market has been gradually aroused the attention of investors, especially the coronary stent manufacturers have a growing control for coronary balloon catheter. As of Oct, 2010, domestic well-known coronary stent suppliers such as Lepu Medical, Microport Medical and Beijing Fuji Yangguang had basically achieved coronary stent transportation system, and they also had planned to further enlarge the production of PTCA balloon catheters.
Currently, the domestic major coronary balloon catheter OEM manufacturers are continuously expanding their overseas marketing driven by the dual pressure from foreign coronary balloon catheter manufacturers and domestic stent system producers. For example, Shenzhen Xinyi Medical and Beijing Zhonghe Saifu had respectively passed CE certification in 2008 and 2009.
It is general that coronary stent system consists of one stent and coronary balloon to be used as delivery system, so the actual consumption of coronary balloon used as coronary stent delivery system achieved around 387,000 tons. In the meantime, the consumption of balloon catheters used for PTCA is about 1.1 times of that for PCI, according to the current clinical experience. Therefore, the actual consumption of PTCA balloon catheter was around 266,000 sets in 2009. Upon the whole, the total demand of coronary balloon catheter in China was about 653,000 sets in 2009.
Before 2004, the domestic coronary balloon catheter was mainly relying on the import, and after that, the supply of domestic products had increasingly enhanced along with the breakthrough of key production technologies in China. From the perspective of the directory of candidate species of centralized procurement of China's high-value medical supplies organized by Ministry of Health in 2008, and the additional directory issued in Apr, 2010, the domestic-made products have had certain competitiveness. A total of 21 brands of coronary balloon catheter were listed in the nationwide centralized procurement, including five Chinese enterprises. However, Neich (Shenzhen) has no domestic-made products sold in China's market.
More information can be found in the report "China PTCA Balloon Catheter Market Investment Report, 2009-2010" by ResearchInChina.
To order the report or ask for sample pages contact ps@marketpublishers.com
Contacts
MarketPublishers, Ltd.
Mrs. Alla Martin
Tel: +44 208 144 6009
Fax: +44 207 900 3970
ps@marketpublishers.com
www.marketpublishers.com