$48.43 Billion Water and Air Purification Market to grow to $55.52 Billion by 2015
14 Oct 2010 • by Natalie Aster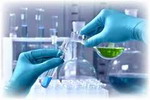 New York - Air pollution and water contaminates exist in all countries of the world. Numerous technologies and products have been developed that can make air cleaner and water purer.
Krebs & Sisler, an energy firm, has developed a new biochemical carbon dioxide water purification system that cuts in half the cost of turning impure water into drinkable water. This could have far reaching influences such as enabling the recent flood ravaged Pakistan gain access to clean water inexpensively. Exciting new technologies such as the purification system will help the water treatment market grow.
Everyday smog, haze, and fumes from vehicles, are readily recognizable and widely known as being unclean. However, most people are unaware that indoor air is about five times more polluted, and often more problematic, than outside air. As more people get educated about the importance of indoor air quality and new air purification systems are brought out into the market such as the new UV-400 air purifier by UV Flu Technologies, touted to reduce odors, compounds and kill bacteria, the market is all set to flourish.
"Water and Air Purification Systems and Products: Residential & Commercial" from leading energy industry market research publisher SBI Energy examines this complex industry in a new market research study.
Report Details:
Water and Air Purification Systems and Products: Residential & Commercial
Date: October 2010
Pages: 226
Price: US$ 4,800.00

The report covers:
Problems with air and water such as contaminants, bacteria, viruses, smog, haze, and technologies that can remedy these problems;
Economic and demographic trends impacting air and water quality, availability and access;
Growth of treatment technologies, in both the consumer and commercial arena, from 2010 through 2015 at the global, regional, and country level;
Company profiles of leading manufacturers in the combined $48.43 billion market for air and water treatment.
More details on the research report can be found at https://marketpublishers.com/report/industry/other_industries/water_n_air_purification_systems_n_products_residential_n_commercial.html

Contacts
MarketPublishers, Ltd.
Mrs. Alla Martin
Tel: +44 208 144 6009
Fax: +44 207 900 3970