New Up-to-Date Market Research Report "Mobile Internet" Now Available at MarketPublishers.com
10 Oct 2011 • by Natalie Aster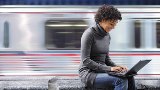 LONDON – Mobile internet is conquering the global market. It is developing at unimaginably fast tempo and is geared for further growth. In 2015 the worldwide penetration rate of mobile internet is awaited to reach 37% which equals around 161 billion EUR. Mobile devices upgrading and expansion is forecast to drive the market that will accommodate approximately 2.67 billion users in four-year time.
New market research study "Mobile Internet" elaborated by IDATE offers a detailed coverage of in-depth information about the market, its participants and its future.
Report Details:
Title: Mobile Internet
Published: January, 2011
Pages: 114
Price: US$ 4,900
The report delves into a discussion of market's structure, data and forecasts 2008-2015, player profiles and strategies. It spotlights the current and upcoming trends and the different kinds of mobile internet usages.
Reports Contents:
1. EXECUTIVE SUMMARY

2. METHODOLOGY

3. MARKET STRUCTURE AND KEY FACTORS
3.1. Market segmentation
3.1.1. Segmentation with respect to fixed services
3.1.2. Segmentation by type of services
3.1.3. Segmentation by means of surfing the (mobile) Internet
3.1.4. Segmentation by type of device
3.2. Trends on the mobile Internet
3.2.1. Mobile application stores
Application storefront strategies and players segmentation
3.2.2. Mobile payment services
Mobile web payments
3.2.3. Tablets and MiFi; new forms of mobile connectivity devices
External modems
Embedded modules
Tablets: the new buzz device
3.2.4. Mobile VoIP
Overview
Pricing and strategy
3.2.5. Offloading the mobile Internet traffic
The real take-off of mobile data traffic triggers congestion
Wi-Fi offload
Femtocells
3.3. Current market estimates
3.3.1. Shipments of smartphones
3.3.2. Shipments of mobile connectivity devices
3.3.3. Mobile Internet penetration
3.3.4. Mobile Internet access revenues
3.3.5. Mobile Internet advertising revenues
3.3.6. Mobile apps revenues
3.4. Key drivers
3.4.1. Key Technologies
Network Infrastructures
Improvements in handsets; the rise of smartphones
Recent innovation in the mobile device hardware
Mobile software
Summary of technological issues
3.4.2. Traffic Management and Net Neutrality
Traffic Management
Quality of Experience
NRAs positioning around Net Neutrality
3.4.3. Various data plans, from unlimited to device specific
Data tariff by type of device
Back to the future? The return of tiered data plans
Other differentiating data tariffs
Prohibited uses
The shift towards premium content/service based pricing

4. MAJOR TRENDS IN MOBILE INTERNET USAGE
4.1. Overview of mobile behaviour
4.2. Most popular mobile Internet activities
4.3. Mobile Internet access method: browsing vs applications
4.4. Smartphones driving up multimedia usage

5. MARKET STRUCTURE AND PLAYER STRATEGIES
5.1. Industry structure and value chain
Mobile device
Mobile OS
Connectivity
Application store
Contents and applications
5.2. Competition structure and strategies
5.2.1. Device vendors
The battle to become the dominant OS
Revenues from applications, at least for now, are negligible
5.2.2. Profiles
5.2.3. Internet giants
Google looking to boost their advertising position
Microsoft starting anew with Windows Phone
5.2.4. Profiles
5.2.5. Mobile telcos
The Wholesale Application Community
The strategies of operators
5.2.6. Profiles
5.3. Strategic analysis
The smartphone and applications phenomenon playing their part to help drive mobile Internet usage
The significance of mobile connectivity devices; it's not just about smartphones when talking about the mobile Internet
The way forward for telco's

6. MARKETS AND FORECASTS
6.1. Market development factors
6.1.1. Mobile assets
6.1.2. Analysis of growth drivers
6.1.3. Forecast hypotheses
6.2. Market forecasts
6.2.1. Shipments of smartphones
6.2.2. Shipments of mobile connectivity devices
6.2.3. Mobile Internet penetration
6.2.4. Mobile Internet access revenues
6.2.5. Mobile Internet advertising revenues
6.2.6. Mobile apps revenues
6.3. Data book
More new market research reports by the publisher can be found at IDATE page.
CONTACTS
The Market Publishers, Ltd.
Mrs. Tanya Rezler
Tel: +44 208 123 2220
Fax: +44 207 900 3970