Pyrite and Sulphur Colombia Market Outlook 2020
(Coronavirus Impact Assessment - Special Edition)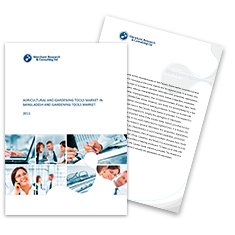 CORONAVIRUS IMPACT ASSESSMENT
In accordance with present changing challenging market conditions the report forecasts have been revised.
The market situation is constantly being monitored, the latest developments are being tracked and the most recent data will be provided in the report.
The report will provide three possible scenarios of market development: optimistic, pessimistic and middling
About
The report brings to your attention profound analysis of pyrite and sulphur market in Colombia. Historical, present and future trends are covered. Experts' opinions and estimations are provided.
Colombia pyrite and sulphur market report key points:
data on recent market trends
supply vs. demand
demand structure and trends
prices
consumers
supply/demand forecast
downstream markets
Report advantages:
Based on the report data, conclusions about present market situation in Colombia will be made.
Potential demand and future production will be figured out from the report.
Data on market players will be given.
End-use segments will be identified and estimated.
1. PYRITE AND SULPHUR MARKET TRENDS IN COLOMBIA

2. PYRITE AND SULPHUR SUPPLY IN COLOMBIA

3. PYRITE AND SULPHUR DEMAND IN COLOMBIA

3.1. Pyrite and sulphur demand structure, 2019
3.2. Pyrite and sulphur demand dynamics in 2014-2019

4. PYRITE AND SULPHUR TRADE IN COLOMBIA

4.1. Balance of trade: value, volume and dynamics in 2014-2019
4.2. Average annual prices in 2014-2019

5. PYRITE AND SULPHUR MARKET FORECAST IN COLOMBIA TO 2024

5.1. Main forecasted trends for the Colombian market
5.2. Pyrite and sulphur supply forecast to 2024
5.3. Pyrite and sulphur demand forecast to 2024

6. CONSUMERS OF PYRITE AND SULPHUR IN COLOMBIA
---
---
More Publications