Lead: Global Market Trends and Prospects to 2032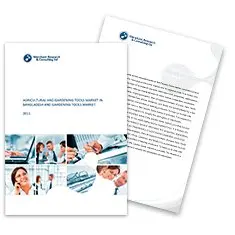 The report provides valuable data on global lead industry. Present and historical as well as future trends of global and countries markets are considered. Starting from general overview of the product, the report moves to the characteristics of global market and further – to country industries. After analysis of those markets conclusions and forecasts are given. Besides, proper overview of downstream sector is presented.
Report Highlights
The report covers world, regional and countries markets capturing current situation, historical background and 10-year forecast.
World market overview includes data on output and demand, prices, projects, consuming industries.
Countrywise market insights provide info on production and consumption, trade operations, manufacturers
Reasons to Buy
The advantages of the report are the following:
proper understanding of the current industry situation and trends
availability of detailed prices information (current and historical)
useful data on countries positions in global market
search for partners or data on current and potential competitors
thorough market forecast for planning
*Please note that Lead: Global Market Trends and Prospects to 2032 is a half ready publication and contents are subject to changes and additions. We have all data necessary for report preparation but it needs to be retrieved from our databases, organized in a report, updated with the latest information and thus the complete study will be presented. This process takes 4-5 business days after the order is placed. Thus, our clients always obtain a revised and updated version of each report. Please note that we do not charge for an updating procedure.
NOTE
: For this report we offer a
Monthly Update Service
covering prices, market news and company activities.
DISCLAIMER

RESEARCH METHODOLOGY

1. WORLD LEAD INDUSTRY

1.1. General data about lead
1.2. Lead market trends
- Lead resources globally
- Production and consumption
- Demand structure
1.3. Prices

2. LEAD INDUSTRY IN EUROPE

2.1. Bulgaria
2.2. Germany
2.3. Italy
2.4. Poland
2.5. Romania
2.6. UK

3. LEAD INDUSTRY IN CIS

3.1. Kazakhstan
3.2. Russia

4. LEAD INDUSTRY IN ASIA PACIFIC

4.1. Australia
4.2. China
4.3. India
4.4. Japan
4.5. Republic of Korea

5. LEAD INDUSTRY IN NORTH AMERICA

5.1. Canada
5.2. USA

6. LEAD INDUSTRY IN LATIN AMERICA

6.1. Argentina
6.2. Bolivia
6.3. Mexico
6.4. Peru

7. LEAD INDUSTRY IN MIDDLE EAST AND AFRICA

7.1. Iran
7.2. Morocco
7.3. South Africa

8. LEAD MARKET FORECAST TO 2032

8.1. Production forecast, projects
8.2. Demand future trends
8.3. Consuming industries

---
---
More Publications