Bulgarian Finishing Materials Market to Recover the Crisis
21 Mar 2011 • by Natalie Aster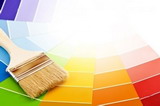 LONDON – 2009 was one of the most difficult years for the construction industry in Bulgaria. However despite the crisis in the Bulgarian construction industry which affected building materials market heavily, it is expected not only to recover the old level but also to exceed all expectations.
The total income of the Bulgarian construction firms in the first half of 2009 declined by 15.3% compared to January-June, 2008. The decline is rather steep in the construction of buildings, while the construction of infrastructure and engineering projects has retained its pre-crisis levels. Nevertheless according to a number of market analysts the situation is expected to improve noticeably from 2011 onwards.
The finishing materials market in Bulgaria, being a part of the overall construction market, has been affected as well. Before 2009 the Bulgarian market for building materials has been growing at more than 20% per year. During 2009-2010 it declined by 20-50%. Nevertheless the development outlook for Bulgarian finishing materials market is positive.
Besides the development of domestic construction materials manufacturing in Bulgaria, the country remains dependent on imported finishing materials, though Bulgaria is self sufficient in prepared glues and adhesives. It's notable that the import volume of finishing materials in Bulgaria decreased more than twice in 2009 and continued down-the-slope movement through 2010.
Moreover in 2009 the investments in the country's construction sector declined by 67.4%. However from 2010 on, foreign investment flows to Bulgarian finishing materials market started to recover. During I-III quarters of 2010 foreign investment flow totaled 22.8 million EUR and some experts highlight positive perspectives for future investment projects. Undoubtedly investments in the construction industry from international companies can help the country upgrade its construction market and finishing materials market in particular.
More information on the construction and specifically finishing materials market in Bulgaria the report Finishing Materials Market in Bulgaria: Business Report 2011 recently published by The Market Publishers, Ltd.
Contacts
The Market Publishers, Ltd.
Mrs. Alla Martin
Tel: +44 208 123 2220
Fax: +44 207 900 3970