Medical Device Revenue to Top $300 Billion This Year: Kalorama
11 Jan 2011 • by Natalie Aster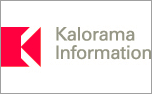 New York — Device innovations, demographics and hospital austerity will drive the global medical device market over $300 billion, according to healthcare market research publisher Kalorama Information . In its report, " The Global Market for Medical Devices ", Kalorama Information's analysts presage a $312 billion medical device market in 2011.
"There are many drivers on the upside for medical devices," said Kalorama Information's publisher, Bruce Carlson. "Demand for healthcare services in emerging nations, the need for reducing hospital stays and the aging world population are the key ones."
The market for medical devices is vast and, in Kalorama Information's report, products as different as complex MRI machines, laparoscopic surgical equipment, wheelchairs and medical gloves are included in the category.
Kalorama sees roughly 4-6% growth for the next few years in the global device market, which was valued at $290 billion in 2009. Growth has been slow the past few years, according to the report, given the world recession. But as the economy recovers and new middle class customers in emerging markets demand better healthcare services, the report predicts the pace of revenue growth to increase. According to Carlson, the average growth rate belies that in some categories growth is much higher than the average discussed in the report.
"Some categories of medical devices are commoditized and competition will hold prices in check, while in other areas revenues will flourish," said Carlson. "Patient monitoring, oxygen systems, home dialysis—anything that can reduce hospital stays and keep patients at home with their family—are seeing faster revenue growth."
There are hundreds of companies operating in the global medical device market, but according to the report, the majority of revenues will be earned by thirty of the top companies, among them: Johnson & Johnson, Siemens Healthcare, Medtronic, GE Healthcare and Baxter.
Kalorama Information's estimates are based on industry interviews, a review of the firm's own previous research into specific device markets and annual reports of major companies. More details can be found in " The Global Market for Medical Devices ", which breaks out the device market in various categories and profiles major companies
About Kalorama Information
Kalorama Information supplies the latest in independent market research in the life sciences, as well as a full range of custom research services.