Japanese Hematology and Flow Cytometry Markets
25 Nov 2010 • by Natalie Aster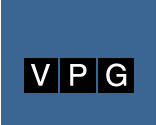 New York - Detailed market research report "Japanese Hematology and Flow Cytometry Markets " has been recently published by Venture Planning Group . The report presents a comprehensive analysis of the Japanese hematology and flow cytometry markets, including:
Major issues pertaining to the Japanese hematology and flow cytometry practice, as well as key economic, regulatory, demographic, social and technological trends with significant market impact during the next ten years.
Five- and ten-year volume and sales forecasts for over 30 hematology and flow cytometry procedures performed in Japanese hospitals and commercial laboratories.
Annual placements and installed base estimates for major hematology analyzers and flow cytometers.
Review of current instrumentation technologies, and a feature comparison of over 60 high-, medium, and low-volume/POC analyzers.
Five and ten-year reagent and instrument sales forecasts.
Sales and market shares of leading reagent and instrument suppliers.
Review of current and emerging technologies and their potential market applications.
Product development opportunities for instruments, consumables, and auxiliary products.
Profiles of major current and emerging suppliers, including their sales, market shares, product portfolios, marketing tactics, technological know-how, new products in R&D, collaborative arrangements, and business strategies.
Business opportunities and strategic recommendations for suppliers.
Report Details:
Japanese Hematology and Flow Cytometry Markets
Published: November 2010
Pages: 32
Price: USD 7,800
Report Sample Abstract:
Beckman Coulter LH 780. The LH 780 provides corrected RBC count, automated WBC interference correction, the enumeration of NRBCs with every CBC/DIFF. The CSF, serous fluids and synovial fluids can be analyzed automatically. WBC linearity extends from zero to 400,000, and platelet--from zero to 3,000,000. The analyzer offers on-board diagnostics and troubleshooting, as well as PROService remote diagnostics support. The size of the red cell dispersion is determined with RDW-SD. The system provides an exponentially-weighted moving average of CBC, 5-part diff and NRBC, as well as reticulocyte parameters using the XM quality control package. The LH 780 is offered with the LH SlideMaker and LH SlideStainer. The LH780 is priced at $215,000, and the LH785 at $389,500.
Beckman Coulter LH 1500. The LH 1500 Series combines the LH 700 Series with scalable automation of pre-analytical processes, and can be configured to meet individual lab needs. The series offers sorting of non-CBC EDTA tubes (sed rate, Hgb A 1C, lead), loading tubes into cassettes, cassettes onto instrument, random access by CBC, CBC/Diff or Retic, optional integrated SlideMaker and SlideStainer with user-definable staining protocols, repeat and reflex testing with automatic tube retrieval, 12 configurations with options that include two to four LH700 systems.
Abbott is expected to continue reinforcing its position in the hematology market worldwide by introducing both improved and new instruments and test kits. The new products will be offered in various configurations for different market segments. The company is developing the Cell-Dyn Emerald 22 five-part optical differential analyzer, which will feature compact design and ease of use similar to the original Cell-Dyn Emerald. Abbott already offers the Cell-Dyn Ruby, a smaller system that features MAPSS.
In addition to launching high-efficiency hematology components, such as the Pathfinder sorter, Abbott plans to introduce an updated version of the Cell-Dyn Sapphire, which will include new software. The Sapphire 3.0 will include indices, such as RBC, and allow the company to monitor and troubleshoot customers' instruments remotely via AbbottLink. The company is also upgrading the software for Ruby line of analyzers. The Ruby 2.0 provides rules-based annotations and standardized rulemaking, and makes the analyzer more efficient.
More information can be found in the report "Japanese Hematology and Flow Cytometry Markets " by Venture Planning Group .
To order the report or ask for sample pages contact ps@marketpublishers.com
Contacts
MarketPublishers, Ltd.
Mrs. Alla Martin
Tel: +44 208 144 6009
Fax: +44 207 900 3970
ps@marketpublishers.com
www.marketpublishers.com