BPA Consumption to Grow by 5.5% as It Reconfirms Its Safety
15 Nov 2010 • by Natalie Aster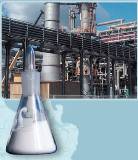 London – According to the latest forecasts, Bisphenol A (BPA) world production will grow by 1,334,500 tons by 2015 and so will its consumption.
The second largest market for the material is epoxy resins, which represents 20% of demand. Bisphenol A market prospective shows that consumption for epoxy resins used in epoxy surface coatings, bonding and adhesives, electrical/electronic laminates and composites will grow at an average annual rate of 5.5% during 2010–2015, as the industry tries to recover volume lost during the recessionary years. The fastest growth of Bisphenol A consumption for epoxy resins production will be seen in Asia (excluding Japan).
Bisphenol A is a key monomer used in the manufacture of PC resins, accounting for around 75% of US demand. Polycarbonate resins are used in place of traditional materials such as metal and glass in automotive components. This current trend explains why automotive glazing offers potentially strong growth opportunities for BPA/PC producers.
Recently Bisphenol A has been attracting the attention of environmentalists over health issues. According to laboratory research on animals it can be harmful for fetuses, infants and children. Concerns about the presence of BPA in polycarbonate came to the surface in 2008 and resulted in BPA bans for certain applications.
More information on the Bisphenol A world market may be found in the report Bisphenol A World Market Outlook And Forecast 2010 recently published by TD The Market Publishers, Ltd.
Contacts
TD The Market Publishers, Ltd.
Mrs. Alla Martin
Tel: +44 208 123 2220
Fax: +44 207 900 3970