Asia Expected to See Propylene Glycol Annual Growth at Over 5% in 2015
11 Nov 2010 • by Natalie Aster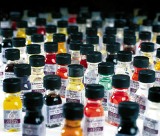 London - 2010-2015 will be years of promising perspective for global propylene glycol (PG) market. While PG growth in the US and Europe is predicted at GDP rates, Asia is expected to see much higher growth at over 5% annually to 2015.
As propylene glycol industry proves to be successful, companies start propylene glycol projects to increase their efficiency, profit and success. Archer Daniels Midland starts up a new project in 2010 - a 100,000 tonne/year PG plant at Decatur, Illinois - using glycerine and sorbitol as raw materials.
The world leading propylene glycol suppliers have their facilities in Belgium, Denmark, France, Germany, Italy, Netherlands, Portugal, Spain, Switzerland, China, India, Japan, Thailand, Canada, Australia, South Africa. However, the future investments in new PG plants are targeted at Asia and China in particular.
The largest outlet for propylene glycol (PG) is unsaturated polyester resins (UPRs) which are consumed primarily in the construction, marine and transportation industries. Propylene Glycol is a highly utilized product since it is used in anti-freeze, brake and hydraulic fluid, paints and coatings, floor wax, laundry detergents, pet food, tobacco, cosmetics, toothpastes, shampoos, deodorants, lotions, processed foods and many more personal care items.
More information on propylene glycol market can be found in the report "Propylene Glycol World Market Outlook And Forecast 2010" recently published by The Market Publishers, Ltd.
Related Reports:
Propylene Glycol (PG) Market Outlook 2010
Propylene Glycol (PG): 2010 World Market Outlook And Forecas
PROPYLENE GLYCOL (CAS 57-55-6) Market Research Report 2010
Trends and Prospects in International Trade in Propylene Glycol (propane-1,2-diol)