Indian Information Technology Industry Overview – October 2010
18 Oct 2010 • by Natalie Aster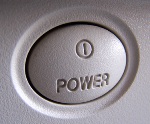 The Information Technology (IT) Sector is known as a hotshot of Indian economy and particularly standing out with system integration, IT consulting, application management, custom applications, infrastructure management, software testing and web development.
According to the Indian Information Technology Industry Overview – October 2010, elaborated by Ventures Middle East LLC, by 2010 the Indian IT & ITES Sector has made for 6% of the GDP. In 2009-2010 the Indian information technology sector generated revenue of $73.1 billion and reported a 5% rise. During the same period the Indian software and services export grew at $49.7 billion or by 5.5%, and the IT services export – at $27.3 billion, while ITeS-BPO export increased from $11.7 billion in 2008-09 to $12.4 billion in 2009-10 demonstrating a 6%year-on-year growth.
The report says that about 79% of all Indian software services are exported to the United States & United Kingdom, whereas the Continental Europe and Asia are only starting to use the Indian IT sector offerings. In terms of the IT hardware segment the report points out that it mostly serves the domestic market to a great extend owing to imported components and finished IT goods. Thus, the Indian government actively stimulates the growth of electronics hardware manufacturing industry in the country.
The report Indian Information Technology Industry Overview – October 2010 provides a detailed analysis of the Indian electronics & IT hardware and software & services sectors on the back of the overview of political, economic, social, technological, legislative and environmental trends influencing the sector development.
Report Details:
Title: Indian Information Technology Industry Overview – October 2010
Published: October, 2010
Pages: 92
Price: US$ 600,00

Contents:
EXECUTIVE SUMMARY

INTRODUCTION

AN OVERVIEW OF THE INFORMATION TECHNOLOGY INDUSTRY IN INDIA 2010

INFORMATION TECHNOLOGY SEGMENTS

Electronics and IT Hardware Sector Overview
Consumer Electronics
Computers
Electronic Components
Electronics Exports

Software & Service Sector Overview
Software and Services Exports & Revenues
Business models
IT Services
R&D Services and Software Products
Customer Interaction Services
Transaction Processing
Content Development
Knowledge Services (Non-IT)
Engineering Design
Sources of Revenues
IT-ITES Export Markets
IT-ITES Domestic Markets
Key Export Destinations

INDUSTRY OVERVIEW

Market trends
Arrival of 3G opens Enormous Opportunities for IT Vendors
Cost Concerns is stressing a key spotlight on IT Infrastructure Consolidation
Economic Pressures drives small and midsize businesses towards outsourcing and SaaS
Start-Ups and Smaller Firms Became More Important Accounts for IT vendors
Desktop Virtualization gains footing in Medium and Large Sized Enterprises
IT Outsourcing Remained a Catalyst to HR Retention and Cost Reductions during the Economic Squeeze
IT market for M&E in India is to grow by 30%
Online Advertising Market Gains Momentum
Public Sector Buoys IT Spending
…
More information on the report may be found at https://marketpublishers.com/report/technologies_electronics/telecommunications/indian_information_tecnology_industry_overview_october_2010.html
To order the report or ask for free sample pages, please contact ps@marketpublishers.com

Contacts
MarketPublishers, Ltd.
Mrs. Alla Martin
Tel: +44 208 144 6009
Fax: +44 207 900 3970