Brazil Is One of the Developing Countries Experiencing Pesticide Industry Growth
11 Aug 2010 • by Natalie Aster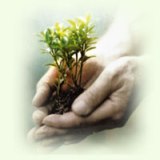 The rapid increase in the population and limited land availability form the most important factor stimulating market growth for agrochemicals. The other market drivers are lack of natural resource management, need for plant genetic resource conservation, and improper planning by the farmers in crop production. However, lack of farmer awareness in using agrochemicals and rising concern about exploitation of environment are restraining the growth of the agrochemical market. In spite of the economical importance of these products, it is quite necessary to indicate that pesticides are dangerous toxic substances that have impact on human life and the environment.
The worldwide pesticides market achieved $52 billion in 2008. As late as 2013, it is expected growth to again accelerate into the double-digits at 16%. Although pesticide regulations differ from country to country, pesticides and products on which they were used are traded across international borders. To deal with inconsistencies in regulations among countries, the United Nations Food and Agriculture Organization (FAO) adopted an International Code of Conduct on the Distribution and Use of Pesticides in 1985 updated in 1998 and 2002.
While the six companies (Syngenta, Bayer, Monsanto, BASF, Dow and Dupont) dominate the market, there is also a growth of national pesticide industries in developing countries (India, Taiwan, China, South Korea, Mexico, Brazil).
Brazil is one of the world's most productive agricultural regions. Agricultural sector contributes 26.46% of Brazilian GDP, 37% of total employment. Brazil is a world leader in exports of soybeans, sugar, orange juice, and coffee. It is also one of the top producers and exporters of cotton, poultry, and beef. The rapid agricultural development of this region has led to an increased use of pesticides in Brazil. In 2008 Brazil became the world's top consumer of agriculture pesticides (ahead of the US), and continues to use a range of dangerous pesticides banned in other countries.
The share of imported products on Brazilian pesticides market is rising. The main trade supplier of pesticides and other agrochemicals for Brazil are USA and Argentina. Significant part of import is also under European countries UK and Germany. Export share in Brazilian output was 5.9% in 2009 and is slightly decreasing. Export deliveries are directed mostly to Latin American countries: Argentina, Paraguay, Bolivia, and Colombia.
In the analysis from ANVISA (Brazil's National Health Surveillance Agency), officials examining 1,773 samples of 17 fruits and vegetables found that pesticide was most prevalent in sweet peppers, followed by grapes, strawberries, then carrots. In total, 15% of the fruit and vegetable samples exceeded the allowed limits. Some of the pesticides detected can be related to cancer and alterations to the hormone system. ANVISA is currently considering banning 13 different pesticides of common use in Brazilian farming.
More information on the agrochemicals market in Brazil may be found in the report Agrochemicals and Pesticides Market in Brazil: Business Report 2010 recently published by TD The Market Publishers, Ltd.
Source: MarketPublishers, Ltd.