France Takes up a Quarter of the European Agricultural Machinery Market
21 Jul 2010 • by Natalie Aster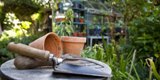 France accounts for about one third of all agricultural land in the EU. It is the leading agricultural producer in the EU and the second in the world following the USA. France takes up a quarter of the European agricultural machinery market and possesses the largest market for agricultural machinery in Europe.
France exports more than 50% of its production on the respective global market and is the world's fourth largest exporter of tractors and agricultural equipment. The major equipment exported are tractors (34% in 2008), harvest and hay making equipment (16%), landscaping and gardening (12%). Key importers of French goods in this segment are primarily European countries, such as Germany, United Kingdom, Spain, Belgium and Italy. Approximately 70% of tools used in agriculture and horticulture in France are imported. In 2009 Italy became the leading supplier in this respect.
In 2008 the
market of agricultural equipment in France
showed strong market development – it reached 4.6 billion Euros. This was supported by the strong growth of several key agricultural sectors.
In the following years global financial crisis heavily impacted global machinery, the worldwide demand for tractors and other agricultural machinery has declined significantly over the course of 2009. This trend was characteristic for the European agricultural machinery market as well.
In the beginning of 2010 manufacturers of agricultural tools and machinery reported a slight increase in orders received – thus the demand on the
French agricultural and gardening tools markets
went up a bit. However minor decline is forecast for the end of 2010.
Agricultural and gardening tools are classified into hand tools and power tools. Hand tools incorporate digging spade, hoe, secateurs, hand shovel, scissor, manual sprayer, hedge shears, shovels, etc. The most popular power tool is the lawn mower. Moreover this k
ind includes a very wide range of other tools, such as cultivators, string trimmer, irrigation sprinklers, hedge trimmers, lawn aerators, leaf sweepers, leaf blowers, and mini-tractors.
More information on the French agricultural and gardening equipment market may be found in the report
Agricultural and Gardening Tools Market in France: Business Report 2010
recently published by TD The Market Publishers, Ltd.