Phthalic Anhydride Demand Recovery is Projected for 2010-2012
23 Jun 2010 • by Natalie Aster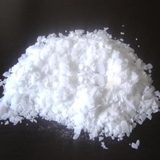 In 2008 Phthalic Anhydride market experienced the negative impact of the global economic recession to the full extent. Capacity utilization level dropped up to 50-70%. In 2009 the situation improved to a degree.
In 2008-2009 the demand growth rate slowed down, its index measured 4.1 mln tons globally.
Phthalic Anhydride demand recovery is projected for 2010-2012, that will happen due to the revitalization of construction and reconstruction sectors, automotive industry and OEM. The Phthalic Anhydride market growth will fluctuate greatly by region and application field.
Western Europe and Asia will become growth leaders in the sub-sector of plasticizers. In 2010-2012 the two key factors for Phthalic Anhydride demand growth in these regions will be production increase for domestic needs and export in Asia and tentative implementation of etherification equipment for Diphthalate manufacturing.
There are no major projects being planned in the realm of Phthalic Anhydride global trade. Future expansion of capacities and new works construction are not projected so far.
Challenges faced by Phthalic Anhydride market may possibly be evoked by stricter ecological regulations that will impact and/or limit the volumes of Phthalates used.
Phthalic Anhydride is an important raw product for production of various Phthalic Acid derivatives; compound esters, Phthalimide, Phthalonitrile, etc. By Phthalic Anhydride and Phenols condensation coloring agents (Phenolphthalein) are derived. Large volumes of Phthalic Anhydride are used for Glyphthal and Pentaphthol resins and drugs production; it is also applied in chemical, consumer goods and other industries.
More information on Phthalic Anhydride market may be found in the report Phthalic Anhydride (PA): 2010 World Market Outlook And Forecast recently published by TD The Market Publishers, Ltd.
Source: MarketPublishers, Ltd.