In 2010 Demand Growth is Forecast for Global Carbon Black Market
18 Jun 2010 • by Natalie Aster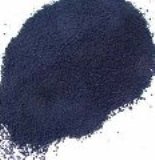 In 2008 global Carbon Black production capacity amounted 11.3 mln tons. The breakdown by Carbon Black production capacities is the following: Europe – 25.4%, Asia – 49.44%, North America – 16.22%, Latin America – 7.29%, Africa – 1.77%. In 2009 the production factor was calculated to account for 10 mln tons per year.
More than 50% of the total production capacity is concentrated in three countries – China, the USA and Japan.
Due to the global economical recession that impacted many industry sectors (automotive industry in particular) Carbon Black market experienced demand and production decline. In 2008 trade volumes also dropped, however the prices for the product rose. In 2009 market volume was estimated to reach 2 mln tons ($3 bln). Projects on additional capacity were suspended, some factories in European and Asian countries were closed down.
Potential output is projected to increase by the end of the forecast period. Major projects will be launched in the Asian region – primarily in China and India.
On the global market relative growth of Carbon Black demand is forecast to be on the rise in 2010. Worldwide, the growth index is expected to show 2%, mounting 4.1% in the following years. Asia will remain the major producer, North America will experience some decline, the growth rate in Western Europe will also be modest, increasing output is planned in Eastern Europe.
Tire production will remain the key Carbon Black consumer industry.
The ability of Carbon Black to substantially increase mechanical properties of rubbers have made it an indispensable part of many rubber products – pneumatic and solid tires (for aircraft construction, for example),various technical products, shoes, cable jackets, medical and domestic goods. About 70% of the total Carbon Black volume is used in tire production industry.
Carbon Black is widely used in electrical technology industry for production of some alloys and special paper, as pigment in various colors and varnishes, plastics, etc.
More information on Carbon Black market may be found in the report Carbon Black (BC): 2010 World Market Outlook And Forecast recently published by TD The Market Publishers, Ltd.
Source: MarketPublishers, Ltd.