Market Report "Green Energy in the Nordic Region: Renewable Sources, Capacity Growth and Future Outlook" Published at MarketPublishers.com
02 Jun 2010 • by Natalie Aster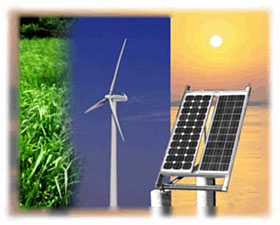 A new market report "Green Energy in the Nordic Region: Renewable Sources, Capacity Growth and Future Outlook" has been recently published by Business Insights.
The report documents the growth of the Nordic renewable energy market, showing its current status and potential. It gathers the statistical data on the different types of energy generation, combines and contrasts them against each other to show the clear leaders, drivers to change and future growth.
Key Findings from the Report:
Renewable energy in Nordic region constitutes 25.8% (384,131GWh) of the total energy production with Norway contributing the most.
While Finland has considerable energy generation from renewables corresponding to 109,102GWh, Denmark produces least amount of renewable energy representing 33,783GWh in the Nordic region.
All Nordic countries have set their individual RES target higher than that of EU's target of 20% RES in overall energy mix by 2020.
Denmark has set a target to achieve 30% of energy from renewables by 2020, while Finland set that target at 38% and Sweden at 49%.
The EU directive has not defined a target for Norway and Iceland, but the countries intend to become carbon-neutral by 2050.
Scope of the Report:
Overview of the Nordic electricity market with focus on renewable energy. Analysis of energy type volumes, capacity installed, and generation output in Nordic region.
Growth of renewables – installed capacity and generation, government mandates and incentives.
Information and analysis by renewable energy sector – wind, biomass, hydro, solar, geothermal, and biofuels.
Installed capacity and generation, key players, drivers, resistors, and outlook for each renewable energy sector.
Outlook for all Nordic countries primary energy supply with forecasts up to 2020.
Use this Report to find Answers to Key Questions such as:
What are the drivers shaping and influencing new capacity installed in the Nordic energy industry?
What is the potential of renewable energy technologies in the Nordic region? What are the opportunities?
What is the policy framework governing the renewable energy market?
Which renewable energy technology types are likely to grow?
What is the potential of various renewable energy technologies?
Request Free Sample Pages Now at: ps@marketpublishers.com
Source: MarketPublishers, Ltd.