Market Report "The Future of Nutrigenomics: New Opportunities in Personalized Nutrition and Food-pharma Collaboration" Published at MarketPublishers.c
30 Apr 2010 • by Natalie Aster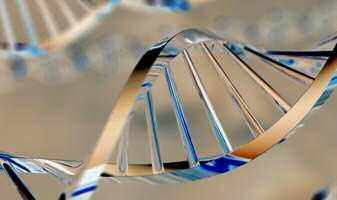 LONDON - A new market report "The Future of Nutrigenomics: New Opportunities in Personalized Nutrition and Food-pharma Collaboration" has been recently published at MarketPublishers.com
This report provides you with an assessment of the nutrigenomic testing market, the leading companies and its role in empowering consumers to take an active role in making dietary decisions and maintaining their health status.

"The Future of Nutrigenomics: New Opportunities in Personalized Nutrition and Food-pharma Collaboration"
Date: Jan 2010
Price: €3 540
Pages: 151
Publisher: Business Insights


Key Findings from the report:
The food and drinks industry has been undergoing major regulatory changes during the last few years, particularly with respect to health and dietary claims.
Increases in the consumer environment over the past decade is driving the growth in the Nutrition and Health market to approximately $485 billion with a growth of 20% per annum.
There are significant market opportunities for the development of nutrigenomic tests and products that target consumer groups.
New development will enable manufacturers to clearly differentiate themselves and target specific groups, which will lead towards a fragmentation of the market and a shift in the healthcare paradigm from treatment towards prevention.
Synergies exist between the food and drinks industry and the pharma and diagnostic industry, but also lead to conflicts.
Your Questions Answered:
Which companies are involved in nutrigenomic testing and how may they influence the uptake of personalized nutrition?
How are Health and Nutrition market leaders applying nutrigenomic research in their R&D programs to develop new products or create new marketing opportunities?
What potential opportunities exist between the food and drinks industry and the pharma and diagnostic industry to co-develop biomarkers for the development of personalised nutrition and medicine?
Use this Report to:
Identify the companies leading the field in nutrigenomic research from ingredient and food manufacturers to nutrigenomic testing companies.
Highlight points of convergence of the pharma, diagnostic and food and drinks markets that may offer new opportunities for co development.
Review market drivers regarding the adoption of nutrigenomic information and the personalization of nutrition.

Contacts
MarketPublishers, Ltd.
Mrs. Alla Martin
Tel: +44 208 144 6009
Fax: +44 207 900 3970