Cyclopentadecanone Market: Insights into Evolving Landscape & Trends
18 May 2023 • by Natalie Aster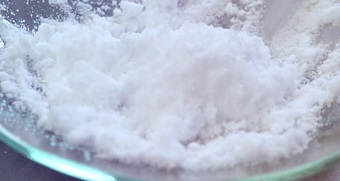 Cyclopentadecanone, often referred to as Musk 15, is a synthetic musk with a persistent creamy, woody, and musky aroma. It has recently gained substantial traction in the global chemical market. Primarily used in the fragrance industry, cyclopentadecanone is a staple ingredient in numerous perfume compositions and personal care products. The growing application scope is the major driver of the burgeoning demand for cyclopentadecanone.
Understanding the Cyclopentadecanone Market Dynamics & Trends
Worldwide, the cyclopentadecanone market has exhibited steady growth during recent years. The increasing consumer preference for natural and organic fragrances has been a game-changer for the cyclopentadecanone market. Enhanced living standards, coupled with rising disposable incomes in developing economies, have propelled the consumption of high-end personal care products, thereby elevating demand for cyclopentadecanone. The growing popularity of synthetic musk and rising preference for long-lasting fragrances also contribute to market growth. Furthermore, technological innovations in manufacturing processes and fragrance formulation techniques are impacting the market, leading to higher-quality products and more efficient production.
Potential health concerns related to synthetic musk and stringent environmental regulations may hinder market growth to some extent. However, ongoing research and development activities can offset these challenges.
Impact of COVID-19 on the Cyclopentadecanone Market
The COVID-19 pandemic had a mixed impact on the cyclopentadecanone market. Initial lockdowns and disruptions in the supply chain posed challenges. However, an increase in personal hygiene awareness boosted the demand for personal care products, indirectly propelling the market.
Rising Importance in Various Industries
The significant increase in demand for cyclopentadecanone can be attributed to its broad utilization in the fragrance and flavoring industry. It offers a unique, musk-like aroma, making it a desirable component in premium perfumes, cosmetics, and personal care products. Moreover, cyclopentadecanone plays an essential role in the pharmaceuticals and food industries, and in the organic synthesis field, among others. Its versatility fuels its demand across different markets.
Competitive Landscape & Key Market Players
The global cyclopentadecanone market has a diversified and competitive landscape. Leading players are focusing on strategic partnerships, mergers, and acquisitions to consolidate their market positions. Increased investments in research and development to refine production techniques, improve product quality, and explore novel applications for cyclopentadecanone are prevalent trends in the market.
Notable key players include but are not limited to Symrise AG, BASF SE, AromaSyn, Sigma-Aldrich (Merck), and Penta Manufacturing Company. These players are vying for a larger market share by extending their global reach and offering superior quality products.
Regional Analysis
Region-wise, the cyclopentadecanone market is experiencing an uptick across multiple geographies. The Asia-Pacific region leads the pack, owing to its booming cosmetics and personal care sector, underpinned by its burgeoning middle-class population. The European and North American markets follow suit, powered by a robust fragrance and flavor industry, and the mounting demand for natural aroma chemicals.
Future Outlook
Looking forward, with the enduring appeal of synthetic musk, the cyclopentadecanone market appears to be poised for a consistent upward trajectory. Despite potential regulatory and health-related challenges, continuous R&D, technological innovations, mounting consumer demand, diversifying applications, and growing regional markets are projected to fuel the cyclopentadecanone market growth in the coming years.
While the cyclopentadecanone market continues to thrive, there is a necessity for stakeholders to comprehend its dynamics better. A thorough understanding of the cyclopentadecanone market performance is not only beneficial but vital for businesses and individuals looking to tap into the potential of this versatile compound. The right market insights can pave the way for informed decision-making and strategic planning in this burgeoning market.
Product Details:
Global Cyclopentadecanone Supply, Demand and Key Producers, 2023-2029
Published: May 2023
Pages: 80
Price: US$ 4,480.00
A full collection of in-demand research studies featuring different sectors of the chemicals and petrochemicals market is available in the Chemicals & Petrochemicals Market Reports Catalogue.
CONTACTS
The Market Publishers, Ltd.
Natalie Aster
Tel: +44 208 144 6009
Fax: +44 207 900 3970
[email protected]
MarketPublishers.com