3 In-Demand Latest Reports on Vaccines Market
23 Jan 2023 • by Natalie Aster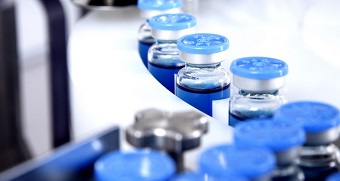 LONDON – Market Publishers boasts a sizeable collection of in-demand research reports covering the vaccines market, which is regularly replenished with cutting-edge publications from our research partners. These studies provide a clear understanding of the examined markets landscape, uncover reliable data on historical and current scenarios, outline prevailing and emerging trends, identify the major growth opportunities and challenges, discuss future growth prospects, examine the competitive environment and profile leading players, give access to updated statistics and other important information on the market performance. Here are 3 most in-demand latest reports on the vaccines market available at MarketPublishers.com:
The world's market for monkeypox vaccine and treatment reached USD 78.34 million in terms of value in the year 2021. Spurred by the increasing incidence of monkeypox infection around the globe, ongoing technological advancement in the development of vaccines along with rising government initiatives to combat outbreaks of monkeypox, the global monkeypox vaccine and treatment market is poised to register growth at a CAGR of over 10% in the next 7 years. Meantime, side effects associated with the vaccine and treatment may act as the major restraint of the market growth. North America is poised to remain the largest regional market for monkeypox vaccine and treatment during 2023-2029…
The Hepatitis B vaccine is an effective way to prevent infection with the hepatitis B virus (HBV). Since the approval of the first HBV vaccine in 1981, there has been significant progress in this field. The value of the global market for HBV vaccines went beyond USD 2.23 billion in 2021. This market is projected to witness healthy growth at a CAGR of appr. 5.28% in the next 5 years to reach a value of USD 3.04 billion in 2027. Some of the key market growth drivers include the rapidly aging population, rising prevalence of HBV, growing healthcare expenditures, increasing cases of HBV among infants, rising adoption of AI in vaccine and drug development, and favourable government initiatives. The US is expected to maintain the leading position in the global HBV vaccines market during 2023-2027…
In the wake of the rising awareness about flu and influenza, an upturn in immunization programs, and increasing R&D activities in the field of vaccines, the world's market for influenza vaccines is projected to register healthy growth at a CAGR of 6.83% in the next 7 years. Besides, the inclusion of the influenza vaccine in different national immunization programs is anticipated to add to the market growth. By 2030, the value of the global influenza vaccines market is expected to exceed USD 12.35 billion. Presently, quadrivalent vaccines are the most preferred type of influenza vaccines around the world owing to their high efficacy and their ability to combat two influenza-B viruses and two influenza-A viruses…
Find many other comprehensive topical studies using the search form.