3 Most In-Demand Recent Studies on Education Market
02 Dec 2022 • by Natalie Aster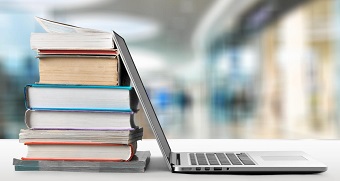 LONDON – Market Publishers would like to inform that a lot of cutting-edge research reports have been recently added to our education catalogue. Our experts have prepared a selection of the 3 most popular recent research studies on the education market available at MarketPublishers.com:
Online Language Learning Market
The world's online language learning market is slated for impressive growth at a CAGR of over 20% between 2022 and 2029, propelled by the increasing need for cross-border communication, expanding eLearning market, and rising penetration of artificial intelligence in e-learning. Besides, the growing spending on the education sector, increasing Internet and smartphones penetration, and rising preference for a multilingual workforce by multinational companies are expected to create lucrative growth opportunities for the market through 2029. However, data security and privacy concerns may hinder the online language learning market growth during the forecast period. By the year 2029, the value of the global online language learning market is predicted to reach USD 31.81 billion…
The global market for smart learning devices is slated for impressive growth at a CAGR of 18% between 2022 and 2027, propelled by the increasing penetration of the Internet and mobile devices, ongoing digital transformation, soaring demand for higher education, and shift towards eLearning. In value terms, the global smart learning devices market is poised to increase from USD 56.28 billion in 2021 to USD 154.16 billion in 2027. The educational tablets segment is predicted to maintain the largest share of the overall market during the forecast period. Geographically, North America is expected to remain the leading regional market for smart learning devices during 2022-2027…
Game-based learning is one of the rapidly evolving trends in the education sector around the globe. The world's market for game-based learning reached USD 13.1 billion in value terms in 2021. This market is poised for impressive growth at an anticipated CAGR of around 18.7% through 2027 and is expected to amount to a value of USD 36.3 billion by the end of the forecast period. Factors such as the mounting demand for quality education with a modern and interactive approach, the introduction of tablet and eLearning methodologies in schools worldwide, rising adoption of Augmented Reality (AR) and Virtual Reality (VR) in the educational process, increasing access to high-speed internet, and growing disposable incomes are expected to encourage growth in the global game-based learning market in the next 5 years…
Find more comprehensive topical reports in the Education Market Reports Catalogue.