Most In-Demand Recent Reports on Electric Vehicles Market
17 Jun 2022 • by Natalie Aster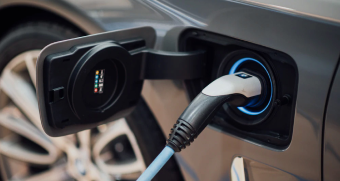 LONDON – Market Publishers is happy to inform that a lot of comprehensive research reports covering the global electric vehicles (EV) industry have been recently added at MarketPublishers.com. Our experts have prepared a selection of the 3 most in-demand latest reports featuring the electric vehicles market:
The future of the global electric bus market looks promising with lucrative opportunities emerging in both public and private transportation sectors. The global electric bus market is predicted to grow at an impressive CAGR of 17.2% between 2021 and 2027, encouraged by the rising gasoline prices, increasing government subsidies as tax benefits to promote electric buses, and stringent environmental regulations to reduce air pollution. Besides, the development of low-cost lithium-ion batteries and integrated software solutions for better optimization of bus performance will likely bolster the electric bus market growth in the coming years. APAC is forecast to remain the largest regional market for electric buses in the next 5 years, supported by the growing concerns regarding environmental pollution, favourable government subsidies and tax rebates, and increasing investment from automakers in electric bus development…
The global market for electric scooters is poised to exhibit growth at a CAGR of 9.3% between 2021 and 2027, encouraged majorly by the rising consumer awareness of eco-friendly transportation, stringent environmental regulations, increasing government incentives and subsidies programs, and expanding adoption of e-Scooter sharing services. By 2027, the value of the global electric scooters market is expected to amount to USD 26.6 billion. Retro electric scooters are anticipated to command the biggest share of the overall electric scooters market during 2021-2027, and this segment is also poised to demonstrate the highest growth rates…
EV Charging Infrastructure Market
Last year, the global EV charging infrastructure reached the value of USD 10.94 billion. The market value is poised to amount to USD 43.07 billion by the year 2026, expanding at an enormous CAGR of 32.65% in the next 4 years. Robust growth in the EV charging infrastructure market will likely be spurred by the soaring adoption of consumer and commercial electric vehicles along with favourable policy support for zero-emission vehicles. On the basis of charger types, the AC charger segment commanded the dominant share (around 75%) of the overall EV charging infrastructure market in 2021 and is projected to exhibit a 32.1% CAGR during the forecast period…
To find many other insightful research studies featuring the global electric vehicles market, please, use our search form.