3 In-Demand Latest Reports on Veterinary Market
25 May 2022 • by Natalie Aster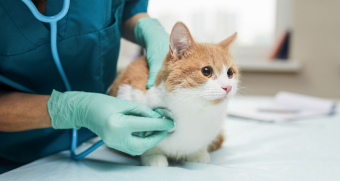 LONDON – Market Publishers would like to inform that a lot of cutting-edge research reports have been recently added to the veterinary catalogue. Our experts have prepared a selection of the 3 most popular latest reports on the veterinary market available at MarketPublishers.com:
Last year, the world's Veterinary Healthcare market went beyond USD 49.1 billion in value terms. This market is projected to register healthy growth at a CAGR of above 7.31% during 2022-2028, spurred by the rising prevalence of zoonotic diseases along with the increasing initiatives by governments and animal welfare organizations across the globe. Furthermore, the mounting demand for online veterinary pharmacies in developed regions will open lucrative growth opportunities for the veterinary healthcare market in the next 6 years. However, high prices of diagnostic imaging equipment and veterinary services may hinder the market growth to a certain extent…
Worldwide, the animal health industry is steadily gaining pace, since effective management and prevention are required to minimise the spread of zoonotic illnesses among animals and humans. Last year, the global Animal Health market crossed USD 36.3 billion in value terms. In the next 6 years, this market is anticipated to register healthy growth at a CAGR of around 9.72%, spurred by the increasing demand for protein food, rising prevalence of zoonotic and food-borne diseases, introduction of enhanced vaccines and medications along with the growing number of government programs to promote animal health products. North America is predicted to maintain the leading share of the global animal health market during the forecast period…
Veterinary Electrosurgery Market
The global Veterinary Electrosurgery market is projected to expand at a 6.9% CAGR between 2022 and 2030, propelled by the increasing pet population, rising adoption of pet insurance, growing veterinary care costs, and soaring trend of pet humanization. Besides, an upsurge in the number of veterinary hospitals worldwide along with the rising choice to follow veterinary practices are poised to drive growth of the veterinary electrosurgery industry in the coming years. By 2030, the value of the global veterinary electrosurgery market is anticipated to amount to USD 906.7 million. North America is anticipated to grab the leading share of the overall veterinary electrosurgery market during 2022-2030…
Many other cutting-edge research studies covering the veterinary market can be found in this Market Publishers' catalogue.