Top 3 Latest Reports on Medical Devices Market
28 Feb 2022 • by Natalie Aster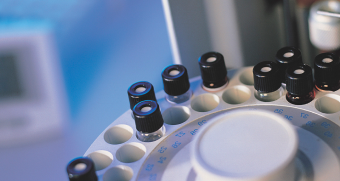 LONDON – Market Publishers has a rich collection of in-demand research studies covering the medical devices market which is regularly replenished with up-to-date reports from our research partners. Our experts have prepared a selection of the 3 most popular recent research reports on the medical devices market available at MarketPublishers.com:
Backed by the introduction of regulatory guidelines for procedural sedation coupled with the rising adoption of capnography inpatient monitoring owing to higher reliability and efficiency, the world's market for capnography devices is projected to expand at a CAGR of 9.9% between 2022 and 2030. Besides, undeniable advantages associated with carnography devices, such as ease of usage, medical efficiency, and minimally invasive nature, will likely drive the product demand in the years ahead. Furthermore, the increasing incidence of respiratory diseases needing continuous patient monitoring is also poised to fuel the demand for carnography devices. In the year 2030, the market value is slated to amount to USD 1.31 billion…
Anesthesia Monitoring Devices Market
The world's market for anesthesia monitoring devices exceeded USD 1.61 billion in value terms in 2020 and is projected to grow at a 12% CAGR between 2022 and 2027. Robust growth in the global anesthesia monitoring devices market is set to be encouraged by such factors as the increasing number of surgeries, rapidly aging population, and ongoing technological advancements, among others. Meantime, high prices of anesthesia monitoring devices may act as a key challenge for the market growth during the forecast period. North America is anticipated to remain the largest regional market for anesthesia monitoring devices during 2022-2027, whilst the highest growth rates are expected in the APAC market…
Liposuction Surgery Devices Market
The global market for liposuction surgery devices is projected to exhibit robust growth at a CAGR of 12.5% between 2022 and 2030 and will likely amount to the value of USD 7.5 billion by the end of the forecast period. The mounting demand for cosmetic surgeries worldwide, increasing awareness of new cosmetic treatments, expanding penetration of modern surgery technologies, and the adoption of technologically advanced surgical devices are expected to act as the major market growth engines in the coming years. Besides, the growing disposable incomes of consumers and increasing incidence of obesity will also add to the market growth. The laser-assisted liposuction (LAL) segment grabs a significant share of the overall market due to the increasing adoption due to its benefits, such as a quick and effective way of removing body fat…
To find many other topical research studies, use our search form.