Top 3 Latest Reports on Electric Vehicles Market
25 Jan 2022 • by Natalie Aster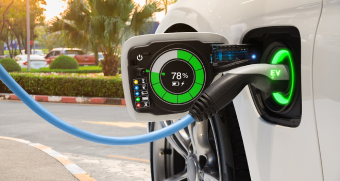 LONDON – Market Publishers has a great collection of in-demand research reports covering the electric vehicles (EV) market, which is regularly replenished with cutting-edge studies. Our experts have prepared a selection of the 3 most popular latest reports featuring the electric vehicles market available at MarketPublishers.com:
Encouraged by the increasing environmental concerns and the active steps taken by various governments towards zero-emission laws, the world's market for electric vehicles (EV) exhibited notable growth during the past several years and reached USD 169.95 billion in value terms last year. This market is slated to maintain a robust growth pace in the next 5 years. The mounting demand for electric two- and three-wheelers is expected to act as one of the key market growth drivers in the coming years. Besides, the increasing efforts by companies to boost production, expand the EV infrastructure, and establish new charging points are projected to further drive the market growth…
In the wake of the increasing environmental concerns backed by the growing consumer awareness about the harmful effect of greenhouse emissions on the environment, the adoption of electric vehicles is on the rise across the globe. The world's market for electric two-wheelers crossed the value of USD 10.6 billion in 2020 and is predicted to register impressive growth at a CAGR of 14.08% in the next 5 years, propelled by the rising government initiatives to support the production and sales of electric two-wheeler vehicles (in the form of income tax incentives and subsidies), soaring demand for energy-efficient commuting, and ongoing technological advancements. By the year 2026, the value of the global electric two-wheelers market is forecast to exceed USD 26.47 billion…
While almost all the industries worldwide suffered a negative impact of the COVID-19 pandemic, the electric buses market has experienced a mixed impact. Initially, the market registered a notable drop in the number of passengers since people were forced to lessen their mobility via public transport to hold aloof from the COVID-19 virus. Moreover, the market witnessed a disruption in supply chains which acted as a challenge for the production of new buses. However, further, the electric buses market saw an increase in registrations as many countries used this sector to support the economic recovery and, therefore, issued many favourable regulations. The global electric buses market has demonstrated sustainable growth during 2017-2021 and is poised to continue gathering pace in the next 4 years, driven by the rising concerns over carbon dioxide emissions and traffic congestion, the introduction of emission regulations and tax incentives, rapid urbanization, increasing digitalization, growing fuel prices, and an upturn in the tourism sector…
Many other in-demand research studies featuring the electric vehicles market can be found in the Electric Vehicles Market Reports Catalogue.