New Reports Now Available in Metals Catalogue
17 Dec 2021 • by Natalie Aster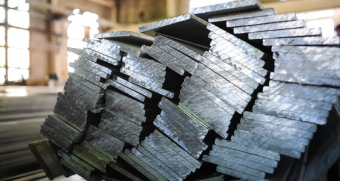 LONDON – Market Publishers is pleased to inform that our collection of research studies featuring the metals market has been recently replenished with a great number of cutting-edge reports prepared by our research partners. Here are only some of the most in-demand latest research reports covering the metals market available at MarketPublishers.com:
The global lithium market is slated for considerable growth at a CAGR of 14.8% between 2021 and 2028, driven majorly by increasing investments in lithium mining and related technologies along with the mounting demand for lithium from the batteries production sector. By 2028, the lithium market value is anticipated to amount to 8.2 billion. The automotive industry is poised to remain the major application segment of the global lithium market, accounting for a 43% volume share; this is attributed to the rising penetration of electric vehicles along with the introduction of stringent emission regulations. Meantime, the consumer electronics industry is expected to emerge as the fastest-growing application segment during 2021-2028, due to the growing demand for electronic products such as smartphones, tablets, laptops, wearables, portable speakers, and tablets…
The global neodymium market is expected to grow at a 5.3% CAGR between 2021 and 2028 to come to the value of USD 3.39 billion by the year 2028. The strong demand for electrical and electronic products is projected to act as one of the key market growth engines in the long term. Besides, the healthcare sector is projected to offer new sales opportunities for the neodymium market players. The wind energy end-use segment is poised to exhibit the highest CAGR of 5.6% in terms of revenue through 2028. Among applications, the magnets segment is set to maintain the largest volume share in the next 7 years, supported by the soaring demand from the key end-use industries such as automotive, wind energy, electronics, etc…
The global aluminum industry registered healthy modest growth at a 3.7% CAGR between 2016 and 2020 and generated total revenues of around USD 103.6 billion in the year 2020. The global aluminum production volume reached a total of 59.9 million tons in 2020, representing growth at a 2.3% CAGR over 2016-2020. The COVID-19 pandemic has had a negative influence on the aluminum industry and caused a sharp decline in the price of the metal in April 2020, however, the year 2021 has seen the sustainable recovery of the aluminum industry and a steady upturn in the metal prices…
Find many other in-demand research reports covering the metals market in this Market Publishers' catalogue.