3 Bestselling October Reports on Veterinary Market
04 Nov 2021 • by Natalie Aster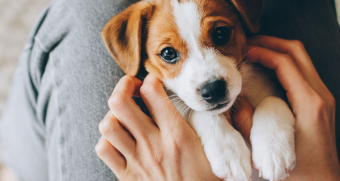 LONDON – Market Publishers is pleased to inform that in October our collection of in-demand research studies covering the veterinary market was replenished with a lot of new studies prepared by our research partners. These reports provide access to updated information on the historical and current scenarios in the examined markets, highlight the market dynamics, identifiy the key growth drivers and challenges, discuss top trends, give a look at the competitive landscape, offer future forecasts, and also uncover other important information on the market performance. Our experts have pointed out the 3 bestselling October reports featuring the veterinary market:
The global market for animal parasiticides is projected to grow at a 7.2% CAGR in the next 5 years to increase from USD 9.7 billion in 2021 to reach USD 13.7 billion by 2026. The major market growth engines include the mounting demand for animal-derived food products, increasing investments by private players, enhancing concerns of zoonotic diseases, favourable regulations for preventing the spread of animal diseases, rising companion animal ownership rates, and enhancing animal health expenditures. However, the soaring popularity of vegetarianism and the introduction of restrictions on the use of parasiticides in food-producing animals may restrain the growth of this market during the forecast period. The ectoparasiticides segment accounted for the largest share in the animal parasiticides market in 2020 and is set to stay in the lead through 2026 due to the increasing population of companion animals and rising pet ownership in developed countries…
Worldwide, the demand for animal healthcare products (such as food, medicines, etc.) is rising tremendously, backed by the rising trend of pet humanization, and is set to register huge growth in the future. Last year, the global animal health market went beyond USD 47.2 in value terms. Rising concerns regarding several animal diseases have resulted in increasing investments in vaccination, and diagnosis of diseases, as well as increasing focus on a healthy diet. Furthermore, the expanding availability of veterinarian services helps to prevent or treat diseases and conditions and, thus, to increase the production of animal-based food items that would result in price reductions, allowing for quick access to nutritious food. Therefore, the mounting demand for animal-based products will also drive the animal healthcare market in the coming years…
Fueled by such factors as the rising demand for safe and nutritious animal food, limitations on the use of antibiotics, increasing awareness among producers regarding animal Health, and growing meat consumption throughout the world, the world's animal nutrition market registered sustainable growth during the recent years and reached the value of USD 26.54 billion in 2020. This market is slated to continue gaining momentum in the next 5 years. The amino acids segment is predicted to demonstrate the highest growth rates in the years ahead. Geographically, Asia-Pacific is projected to be the fastest-growing regional market for animal nutrition…
Find many other in-demand research reports in the Veterinary Market Reports Catalogue.