New Reports Have Been Recently Added to Pharmaceuticals Catalogue
01 Jul 2021 • by Natalie Aster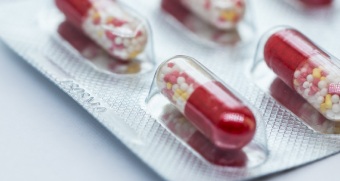 LONDON – Market Publishers is pleased to inform that a lot of new in-demand research studies featuring the pharmaceuticals market have been recently uploaded at MarketPublishers.com. These insightful reports help to get a clear understanding of the historical and current scenarios in the examined markets, discuss top trends and major opportunities, touch upon key drivers and restraints, uncover important details on the market performance, analyse the competitive landscape, and offer future forecasts for the market development in the coming years, etc. Here are some of the most popular research reports on the pharmaceuticals market recently added at MarketPublishers.com:
Bleeding Disorders Drugs Market
The world's bleeding disorders drugs market is anticipated to exceed USD 24 billion in value terms by the year 2026, registering growth at a CAGR of 8.44% in the next 6 years. Increasing concerns regarding blood disorders coupled with the rising prevalence of bleeding disorders among the global population, and also enhancing awareness about the growing patient pool and existing treatment methods are poised to support growth in the global bleeding disorders drugs market in the coming years. Geographically, the leading market share during the forecast period is poised to be held by North America, whilst the APAC market for bleeding disorders drugs is set to demonstrate the highest growth rates…
The world's generic drugs market crossed the value of USD 371 billion last year and is projected to exceed USD 564.4 billion by the year 2026, growing at a 7.08% CAGR in the next 6 years. Growth in the global generic drugs market is encouraged by the increasing prevalence of chronic diseases worldwide, rising availability of generic drugs at a lower cost having the same chemical composition as branded drugs, and growing cases of drug patent expirations. The cardiovascular diseases segment is the top application segment of the overall generic drugs market capturing a share of 35.05%; this segment is predicted to maintain its leading market position during the forecast period…
The world's market injectable drugs crossed the value of USD 414.8 billion last year. The increasing prevalence of diseases such as diabetes, cancer, and auto-immune disorders like rheumatoid arthritis and multiple sclerosis with an upsurge in the number of chronic diseases acts as the major driver of the demand for drug delivery systems and, as a result, for injectable drugs. Besides, an upturn in the use of self-administered injectable formulations like auto-injectors, pen injectors, pre-filled syringes (PFS), and needle-free injectors is also boosting the injectables market growth. North America takes lead in the global injectable drugs market, owing to the rapid development of the regional healthcare infrastructure, the presence of major players in the region, huge investments made in R&D, and increased adoption of oncology-related drugs in hospitals to treat different cancers…
A full collection of in-demand research reports covering the pharmaceuticals market can be found in the Pharmaceuticals Market Reports Catalogue.
© MarketPublishers.com, 2021