Top 3 Latest Reports on Cargo Transportation Market
03 Jun 2021 • by Natalie Aster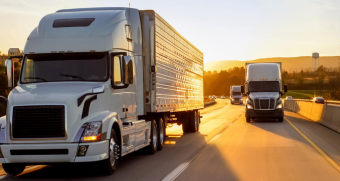 LONDON – Market Publishers informs that many new in-demand research reports covering the cargo transportation market have been recently added at MarketPublishers.com. Our experts have identified 3 most popular latest reports featuring the cargo transportation market, here are some market details from these research studies:
The global container shipping market is slated to come to USD 10.93 billion in the year 2025, registering growth at a CAGR of 8.49% over 2021-2025. The factors such as the rapidly increasing population, accelerating economic growth, mounting demand for shipping containers, rising steel production, and rapid urbanization are expected to drive the market growth in the next 5 years. However, the container shipping market growth will be challenged by escalating concerns regarding CO2 emissions, high shipment costs, and environmental regulations. The North American container shipping market is set to witness the highest CAGR through 2025, majorly owing to the improved transportation services, increased production and transportation of different categories of cargo from the region to different parts of the world, availability of larger coastal line, and rising dependency on seaborne trade…
Cargo Shipping Transportation Market
Backed by the increasing imports and exports of liquid, dry, general, and container cargo trade (especially in the APAC and Middle East countries), the world's Cargo Shipping transportation market is slated to grow at a 5.87% CAGR in the next 6 years. Bulk cargo grabbed a share of 41.12% of the overall market in 2020, and the segment is projected to maintain the dominant position during the forecast period, owing to the rebound in economies after lockdowns caused by the pandemic. Moreover, rapid urbanization and industrialization will likely drive the demand for bulk cargo shipping…
The world's air freight industry registered modest growth at a 1.4% CAGR over 2016-2020. In 2020, the industry's revenues exceeded USD 107.89 billion. Last year turned to be a very bad year for the air freight industry owing to the negative impacts caused by the COVID-19 outbreak. Closures of stores and massive disruptions in global supply chains due to COVID-19 considerably damaged both the volume and value of the global air freight industry in 2020…
To find many more research reports on the cargo transportation market, please, use our search form.
© MarketPublishers.com, 2021