Most In-Demand Latest Reports on Medical Diagnostics Market
26 Mar 2021 • by Natalie Aster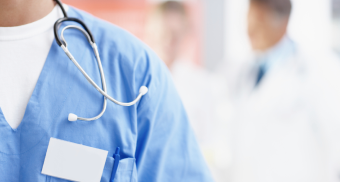 LONDON – Market Publishers is pleased to inform that a great number of cutting-edge research reports covering different sectors of the medical imaging market have been recently uploaded to our website. These reports provide access to reliable, updated information on the examined market performance, uncover data on the historical and current market scenario, discuss noteworthy trends, highlight key drivers and restraints, examine the competitive landscape and identify top players, offer future forecasts, touches upon growth prospects, and give access to other important data on the examined market performance. Market Publishers' team of experts has prepared a selection of the most in-demand latest studies on the medical imaging market available at MarketPublishers.com:
The global diagnostic imaging market is poised to maintain a healthy growth pace in the next 6 years, driven by the strong demand for diagnostic procedures, rising geriatric population, and ongoing technological advancements, among other favourable factors. However, high costs of diagnostic imaging procedures and maintenance of the equipment may hinder the market growth to some extent in the coming years. X-ray systems account for the largest share of the overall diagnostic imaging market due to the rising cases of chronic diseases which require analog or digital X-ray for diagnosis; this segment is set to stay in the lead through 2026…
Encouraged by the rapidly increasing newborn screening rate, rising prevalence of newborn metabolic, hormonal and genetic diseases, along with favourable government policies, the world's newborn screening market is projected to register healthy growth at an 8.3% CAGR over 2021-2026. By the year 2026, the market value is slated to come to USD 1.3 billion. Dry blood spot tests are poised to command the largest share of the newborn screening market during the next 5 years. APAC is anticipated to be the fastest-growing regional market for newborn screening through 2025, majorly due to the presence of a large pool of newborns, increasing prevalence of newborn disorders, enhancing awareness about early diagnosis of diseases, and rising focus of key players in this region…
Medical Imaging Equipment Market
The global medical imaging equipment market has experienced continuous growth in the past few years and is slated to continue gaining momentum in the next 5 years, propelled by the increasing geriatric population, soaring incidence of obesity, growing healthcare spending, rising prevalence of chronic diseases, and increasing life expectancy, among other favourable factors. However, the market growth may be hindered by some challenges, for instance, the shortage of helium, high costs, lack of skilled radiologists, certain regulatory and safety issues…
The global contrast agents market is predicted to grow at a high single-digit CAGR between 2020 and 2027 to exceed USD 7 billion by the end of the forecast period. Such factors as the increasing incidence and prevalence of chronic diseases, mounting demand for diagnostic and interventional radiology procedures, rapidly aging population, expansion of contrast agent indications, increasing availability of medical imaging in emerging markets, an upturn in research activities, and favorable reimbursement are poised to act as the major growth drivers of the global contrast agents market in the next 6 years. Among applications, the cardiovascular sector commanded the biggest share of the overall contrast agents market in 2020 and is set to increase at the highest CAGR through 2026. As for regional markets, North America is expected to stay in the lead accounting for the dominant share and exhibiting high growth rates in the years ahead…
Infectious Disease Diagnosis Market
During 2021-2027, the world's infectious disease diagnosis market is predicted to increase at a CAGR of 6.9%, spurred by the increasing prevalence of infectious diseases such as COVID19, Ebola, and Swine Flu, among others; rising awareness of early disease detection using specific diagnostic tests; growing funding for R&D on infectious disease diagnostics; and ongoing shift in focus from centralized laboratories to decentralized point-of-care testing services. Besides, remarkable advancements in the genomics and proteomics fields along with high untapped opportunities in emerging countries are also expected to boost growth of the infectious disease diagnosis market in the coming years…
To find many other in-demand research reports covering various sectors of the medical diagnostics market, please, use our search form.
© MarketPublishers.com, 2021