Most Popular Latest Reports on Pharmaceuticals Market
20 Jan 2021 • by Natalie Aster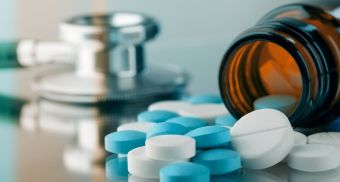 LONDON – Market Publishers' experts have prepared a selection of the most popular research reports covering the pharmaceuticals market recently added to our website. These reports offer a clear understanding of scenarios and trends in the examined markets, uncover important data on the market performance, highlight top drivers and restraints, discuss major opportunities and challenges, delve into the competitive landscape, and uncover future forecasts. Here are four most in-demand reports featuring the pharmaceuticals industry recently published at MarketPublishers.com:
The value of the global ibuprofen market is forecast to reach USD 7.54 billion in 2024, growing at a CAGR of 2.47% over 2021-2024. The factors such as increasing healthcare expenditures, rising prevalence of arthritis, surging incidence of cancer, robust urbanization, and soaring sales of analgesic drugs are poised to support the growth of the ibuprofen market. However, the market growth may be restrained by adverse side-effects and increasing prices of raw materials…
Active Pharmaceutical Ingredient (API) Market
The global active pharmaceutical ingredient (API) market is anticipated to exceed USD 270 billion in the year 2024, registering growth at a 6.5% CAGR during 2021-2024. The factors such as the rapidly aging global population, increasing healthcare expenditures, rising incidence of cancer, expanding orphan drugs industry, and increasing outsourcing of API drugs are expected to encourage the market growth in the years ahead. Besides, the outbreak of the COVID-19 pandemic has created favorable growth opportunities for the market. China is the fastest-growing regional API market owing to the abundance of capital and other resources, low material costs and wage rates along with relatively relaxed regulations…
The global throat lozenges market went beyond USD 6.7 billion last year and is anticipated to continue following a healthy growth trend in the next 5 years to cross the value of USD 8.86 billion by 2025. Sustained growth in the throat lozenges market is encouraged by the increasing geriatric population, rising incidence of different infections, and strong demand backed by the high incidence of cold and cough worldwide. Based on types, the throat lozenges market is led by hand candy lozenges with a market share of 65.05%; this trend is poised to continue through 2025…
Over-the-Counter (OTC) Drugs Market
The global Over-the-Counter (OTC) drugs market crossed USD 140 billion in 2019 and is projected to grow at a CAGR of around 8.23% in the next 5 years, driven by the rising health consciousness among the global population, wide availability and affordability of these medicines, and rapidly expanding healthcare and pharmaceuticals industries. The cough, cold, and flu products grabbed the largest market share in 2019; this segment is set to maintain the leading position in the global OTC drugs market through 2025…
A full collection of Market Publishers' research studies covering the pharmaceuticals market is available in this catalogue.
© MarketPublishers.com, 2021