In-Demand Reports on Medical Equipment Market Recently Added at MarketPublishers.com
14 Jan 2021 • by Natalie Aster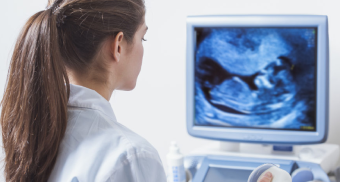 LONDON – Market Publishers informs that many in-demand research studies have been recently added to the Medical Equipment catalogue. Here are important market details from a selection of in-demand research reports covering various segments of the medical equipment market recently added to our website:
The world's fluoroscopy equipment market is predicted to increase from USD 5.9 billion in 2020 to reach USD 7.5 billion by 2025, registering modest healthy growth at a 4.8% CAGR in the next 5 years. Sustainable growth in the fluoroscopy equipment market will be supported by the rising geriatric population, growing prevalence of chronic diseases, advantages of FPDs over image intensifiers, increasing use of fluoroscopy in pain management, reimbursement cuts for analog radiography systems, and an upturn in awareness programs, conferences, and funding activities. The fixed C-arms segment grabbed the largest market share in 2019 and is set to maintain the leading position in the coming years…
Mammography Workstation Market
The global mammography workstation market is projected to grow at a CAGR of 10.2% during 2020-2026, propelled primarily by the increasing incidence of breast cancer, rising approval or aid on mammography systems, growing geriatric population, constant technological advancements, an upturn in government screening programs and the increasing awareness about mammography. By 2026, the value of the global mammography workstations market is poised to come to USD 213.3 million…
The world's dental turbine market is anticipated to amount to USD 325.9 million in value terms by 2026, registering considerable growth at a 24.4% CAGR in the next 6 years. Robust growth of the global market for dental turbines will likely be spurred by the mounting demand for dental procedures, surging popularity of cosmetic dentistry, ongoing technological innovations in dental turbine handpieces, enhancing awareness of oral health, and the increasing incidence of dental diseases…
Medical Imaging Monitors Market
Backed by the rising prevalence of various diseases, which has increased the demand for healthcare services and different diagnostic procedures, the global market for medical imaging monitors is set to exhibit healthy growth at a CAGR of appr. 10% through 2025. Continuous technological advancements will further support the market growth during the forecast period. By the year 2025, the value of the global medical imaging monitors is anticipated to reach USD 3.06 billion. The surgical segment is slated to dominate the market through 2025 due to the extensive usage of medical imaging monitors for carrying out different surgical procedures with its critical impact on the quality of procedures…
Dental Imaging Equipment Market
Backed by the ever-increasing geriatric population, rising incidence of dental problems, growing prevalence of various dental diseases (including edentulism, tooth loss, periodontal diseases, among others), and ongoing technological advancements, the world's market for dental imaging equipment is slated to experience healthy growth in the next 5 years. Among product segments, ExtraOral X-Rays is set to hold the largest market share during 2021-2025 owing to the expanding availability of improved technologies and innovative dental imaging equipment. North America, followed by Europe and Asia-Pacific, is expected to maintain the leading position in the overall dental imaging equipment market through 2025…
Many other in-demand research reports covering the medical equipment market can be found in this Market Publishers' catalogue.
© MarketPublishers.com, 2021