Therapeutics Market Updates: Key Trends & Forecasts
14 Oct 2020 • by Natalie Aster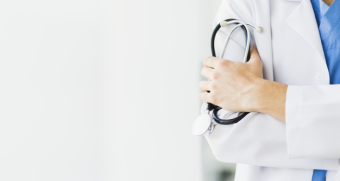 LONDON – Market Publishers is happy to inform that our collection of therapeutics market research reports has been recently replenished with a lot of new comprehensive studies recently published by our research partners. Here are some details from the most popular research reports covering various sectors of the therapeutics industry recently added at MarketPublishers.com:
More than 33% of women and about 17% of men consult a doctor for telangiectasias and varicose veins in industrialized countries. The global sclerotherapy market is slated to grow at a 5.6% CAGR through 2027, spurred by the increasing number of people suffering from varicose veins, remarkable advancements in dermatology, and rising popularity of less-invasive procedures, amid other favourable factors. In 2027, the value of the global sclerotherapy market is estimated to reach USD 1.3 billion…
Liver Cancer Therapeutics Market
The liver cancer therapeutics market is poised to exhibit healthy growth in the next 5 years, spurred by the increasing incidence of liver cancer worldwide, rising alcohol consumption, rapidly aging population, and also growing funding by both public and private sector in R&D activities for cancer cure. By 2025, the value of the global liver cancer therapeutics market is anticipated to come to USD 11 billion. Based on therapy type, the chemotherapy and radiation therapy segment is forecast to lead the market through 2025. Based on route of administration, the oral segment is predicted to dominate the global liver cancer therapeutics market during the forecast period as it is the most preferred route of administration for chemotherapy…
The world's gene therapy market is predicted to register robust growth at a 19.29% CAGR over 2020-2024 and come to USD 6.42 billion in the year 2024. The key market growth engines comprise the increasing prevalence of chronic diseases, rising healthcare expenditures, rapid urbanization, an upturn in gene therapy clinical trials, and ongoing economic growth. Besides, the gene therapy market is expected to witness certain trends like expanding adoption of personalized medicine, increasing occurrence of genetic disorders, remarkable advancements in gene therapy, and increasing R&D funding. However, this market also faces a number of challenges, for instance, side effects of gene therapy, certain ethical and safety concerns, and high costs of the treatment…
In the wake of the rising number of people suffering from psoriasis, increasing investments in R&D in the biological treatment sphere, enhancing awareness of psoriasis coupled with the elevating demand for healthcare products, the world's market for psoriasis treatment is slated to continue growing at a healthy rate in the next 5 years. Various drugs that are in the clinical stages now and would be available commercially in the next 3-5 years are expected to make a great contribution to the psoriasis treatment market in the coming years…
The world's alopecia treatment market was estimated at USD 2.6 billion in 2019. This market is slated to maintain a healthy growth trajectory in the next 7 years, registering a 9.5% CAGR. Robust growth in the alopecia treatment market is driven largely by the rising demand for hair loss treatment medications with improved efficacy and reduced side effects. Meantime, side effects associated with the available hair loss treatment therapies and patent expiry of many blockbuster drugs will likely hamper the market growth to some extent…
The world's leukemia therapeutics market exceeded the value of USD 12.5 billion last year and is predicted to continue gaining momentum through 2027, registering a CAGR of over 6%. The rising geriatric population number and high unmet needs for early diagnosis and treatment of leukemia are the key factors driving the market growth. Moreover, ongoing innovations in drug discovery, the increasing number of biotechnology firms, and growing investments in R&D are also expected to fuel the leukemia therapeutics market through 2027. North America is predicted to maintain the dominant share of the overall leukemia therapeutics market during 2020-2027, followed by Europe, whilst the APAC market is forecast to exhibit the highest growth rates…
Many other insightful research studies featuring different sectors of the therapeutics industry can be found in this Market Publishers' catalogue.
© MarketPublishers.com, 2020