Most Popular Recent Reports on Beverage Industry
07 Sep 2020 • by Natalie Aster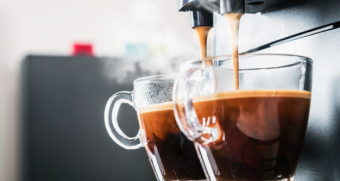 LONDON – Market Publishers has prepared a selection of the most requested cutting-edge reports covering different sectors of the Beverage industry. Here are some details on the recent market trends, developments, prospects, and opportunities from the most popular research studies featuring various sectors of the Beverage industry recently published by our research partners:
The world's coffee market is projected to increase at a modest 5.32% CAGR during 2020-2024, spurred by the rising "out-of-home" coffee consumption, rapid urbanization, growing instant coffee preference, soaring e-commerce sales, increasing disposable incomes, mounting demand for specialty coffee, and escalating green coffee consumption in emerging countries. By the year 2024, the value of the global coffee market is forecast to reach USD 134.25 billion. The growing penetration of premium coffee shops, strong demand for cold brew over iced coffee, rising demand for functional coffee, and increasing gourmet coffee sales in America are some of the notable trends in the global coffee market…
The world's plant-based milk market is predicted to come to the value of USD 21.52 billion by the year 2024, registering growth at a 10.18% CAGR in the next 4 years. The major market growth drivers comprise the ongoing expansion of the beverage industry, the increasing number of people suffering from obesity and diabetes, robust urbanization, and growing disposable incomes. However, the growth of the plant-based milk market may be challenged by escalating concerns regarding beverage additives and lack of awareness among people about plant-based beverages…
The value of the global premium beer market is projected to reach USD 55.86 billion by 2024. This market is poised to register a 4.2% CAGR in the next 4 years, spurred by the rapid urbanization, growing online liquor sales, rising bar and cafe outlets, rising influence of western culture in developing economies, and enhancing peer influence on youngsters, amid other favourable factors. The European premium beer market is expected to demonstrate the highest growth rates during 2020-2024…
Electrolyte and Vitamin Water Market
In the wake of the soaring demand for organic and healthy drinks, enhancing awareness of empty calories, increasing use of organic and natural ingredients, and rising preference for nutrient-rich beverages, the global electrolyte and vitamin water market is anticipated to register growth at a CAGR of over 10% in revenue terms during 2020-2025. Electrolyte and vitamin water-based drinks are majorly consumed in developed countries; however, with the surging popularity and increasing disposable incomes, developing countries are poised to boost sales and demand for these beverages during the forecast period…
Many more comprehensive research reports that will help you better understand the direction of the growing trends in various sectors of the Beverage industry can be found in this Market Publishers' catalogue.
© MarketPublishers.com, 2020