Major Industries Shaping Japan's Economy
20 Feb 2019 • by Natalie Aster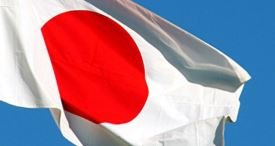 LONDON – Japan has a highly-developed, market-oriented economy. The country ranks third in the world by nominal GDP – last year, Japan's GDP added 1% and exceeded USD 5 trillion. Besides, the country comes fourth in the world's GDP based on purchasing power parity ranking – in 2018, Japan's GDP based on purchasing power parity crossed USD 5.6 trillion. Meantime, the GDP per capita in Japan was estimated at around USD 40.1 thousand last year. Japan has the second most developed economy from pole to pole and is a member of the Group of Seven (G7). Moreover, Japan boasts the highest ratio of public debt to GDP among developed nations, and the national debt is mainly owned by the Japanese nationals. The unemployment rate in Japan is estimated at appr. 2.4%.
Japan's GDP over 2012-2021* (in USD trillion)

*in current prices
LARGEST INDUSTRIES IN JAPAN:
The services sector is the top contributor to the Japanese GDP – it accounts for around three-quarters of the country's total economic output. Retailing, banking, insurance, transportation, real estate, and telecommunications are all highly-developed industries in Japan. Japan Airlines is recognised as one of the largest airlines around the globe.
Tourism
Japan is one of the leading tourism destinations in the APAC region. The Japanese tourism industry has demonstrated sustainable growth during recent years. The number of international travelers coming to Japan more than tripled during the recent decade. As of 2017, about 29 million international travelers visited Japan – up from appr. 24 million foreign visitors registered in 2016. It is expected that about 40 million visitors will come to Japan in 2020 due to the Summer Olympics that are scheduled to be held in Tokyo. The most popular cities amid foreign travelers are Tokyo, Osaka, Kyoto, and Kobe.
In 2017, the contribution of the travel and tourism industry to the country's GDP totaled some JPY 24.46 trillion, with leisure travel accounting for the bigger share – nearly 68%. In the same year, the travel and tourism sector made a direct contribution of nearly 1.1 million jobs to the country's employment.
Japan's manufacturing sector is very diversified with a broad variety of highly-advanced industries. Manufacturing industries contribute nearly 30% to the Japanese GDP. Industrial activities are concentrated in several regions of the country, with the Keihin industrial region, the Hanshin industrial region, and the Chukyo-Tokai industrial region being the major industrial centers. Japan boasts high technological development and has come to the forefront in many fields, including automobile manufacturing, electronics, optical fibers, biochemistry, semiconductors, optoelectronics, facsimile, copy machines, optical media, amid others. Presently, the country is focusing on the manufacture of high-tech and precision items, for instance, optical instruments, robotics, and hybrid vehicles. However, the Japanese companies are facing fierce competition from such rivals as the US, China, and South Korea.
Automotive Industry
Automotive manufacturing is one of the most successful sectors in Japan, commanding a great share of the world's automotive business. Japan takes the third spot on the list of the world's largest automobiles producing countries. At present, Japan produces motor vehicles, tires, engines, and other auto components and parts. The prominent automotive industry players in Japan include Toyota, Isuzu, Mitsubishi, Honda, Suzuki, Nissan, Mazda, Subaru. Some world's leading motorcycles manufacturers like Yamaha, Honda, Kawasaki, and Suzuki are also based in Japan.
Motor vehicles production in Japan over 2008-2017 (in million units)

Electronics Industry
Japan's electronics industry is the biggest consumer electronics industry around the world, though the share held by the Japanese companies has declined in the wake of the growing competition from the major rivals (namely South Korea, China, and Taiwan). Japanese companies have introduced a great number of important innovations and have ranked amid top countries in terms of patent filings. The country's electronics industry players pioneered the transistor radio, first mass-produced laptops, LCD screens, solar cells, VHS recorders, to name a few.
As of 2017, the overall value of electronics produced in the country amounted to appr. JPY 11.9 trillion, registering a modest increase from around JPY 11.2 trillion in the previous year.
Some of the widely renowned electronics companies based in Japan include Canon, Fujifilm, Sony, Nikon, Panasonic, Nintendo, Pioneer, Hitachi, Casio, Akai, JVC Kenwood, Toshiba, Sharp Corp., to name a few.
The agricultural sector contributes around 1.1% to the Japanese GDP. Only some 12% of the country's land is suitable for cultivation, therefore, systems of terraces are widely used in small areas. Therefore, Japan boasts one of highest levels of crop yields per unit area around the globe; the overall rate of agricultural self-sufficiency in Japan stands at around 50% on less than 56 thousand sq.km. of cultivated land. However, the Japanese agricultural sector is highly protected and subsidised by the government with many regulations favouring small-scale farming. Nevertheless, Japan is the second-biggest importer of agricultural products in the global arena.
Japan's agricultural commodities import value during 2011-2017 (in JPY trillion)
Japan is amongst the world's top 10 rice producers. As of 2018, the country produced nearly 10.7 million metric tons of paddy rice. Rice grabs the bulk share of the country's total cereal production. Although the country is generally self-sufficient in rice, it has to import around 50% of the domestic demand for other grains and fodder crops, moreover, it relies on imports for almost half of domestic meat consumption. The country also imports large volumes of soybeans and wheat.
Japan is one of the largest mandarin producing countries. In 2016, the country produced around 805,000 tons of mandarins – appr. 2.5% of the world's total output volume.
Fishery
Historically, fishing has been an important economic activity in Japan. Presently, the country maintains one of the global biggest fishing fleets and grabs a share of nearly 15% of the world's total catch volume. In 2017, the production output of fisheries in Japan totaled some 4.3 million tons, registering a decline during 2015-2017.
Coastal fishing by small boats, breeding techniques, and set nets contributes appr. one-third of the Japanese fishing industry output, whilst offshore fishing by medium-sized boats accounts for over half, and deep-sea fishing from large vessels makes up the rest. The variety of seafood species caught in Japan are crabs, sardines, shrimps, skipjack tuna, salmon, squid, pollock, sauries, mackerel, tuna, amid others. Meantime, freshwater fishing holds a 30% chunk of the Japanese fishing industry; there are more than 300 fish species in the country's rivers, including salmon, eel hatcheries, trout, chub, goby, catfish, herring, to name a few. Freshwater and marine aquaculture is common in all 47 prefectures in the country.
Bottom Line
Other industries playing a vital role in Japan's economic development comprise mining and petroleum exploration, chemicals & petrochemicals, machinery, shipbuilding, textiles & apparel, steel production, processed foods, and telecommunications equipment, amid others.
As of 2018, Japan's overall exports generated nearly USD 738.2 billion – up by 5.7% YoY. Around 58% of all country's exports are delivered to other Asian countries, whilst almost 22% are sold to importers from North America. Vehicles represent the top commodity exported from Japan – as of 2018, vehicles accounted for almost 21% of the country's total exports in value terms. Machinery (including computers) form the second largest category of goods exported from Japan – this category grabbed a share of slightly over 20% of the country's total exports in 2018.
© MarketPublishers.com, 2019