Ammonia Market: Key Trends and Latest News
07 Mar 2018 • by Natalie Aster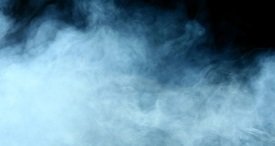 LONDON – The world's ammonia market climbed over the USD 48.6 billion mark in 2016. Through 2025, this market is slated to go up at a 5.3% CAGR to come over USD 76.6 billion.
The volume of the global ammonia production ran up to almost 189 million tonnes in 2016, registering a 2.34% YoY increase. In 2017, the global ammonia output surpassed 195 million tonnes. Between 2017 and 2021, it will likely grow to 230 million tonnes. Over 50 planned projects are anticipated to be put into operation on a short-term horizon, primarily in such countries as the USA, Russia, India, Nigeria, and Indonesia.
Global ammonia production during 2011-2017 (in million tonnes)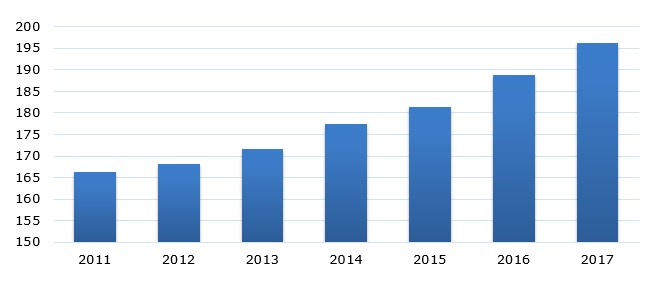 Asia is the biggest ammonia producing region, its share in the overall output was over 50% in 2016. It is followed by Europe and MEA; in 2016, these regions accounted for shares of around 20% and 14%, respectively. The share of other regions in the global ammonia production was appr. 15% in the same year.
Top five countries producing ammonia are China, Russia, India, the USA, and Indonesia. China is the unrivalled global leader in terms of ammonia production volume; this country produced over 59.78 million tonnes in 2016, which was equal to above 30% of the world's total production volume.
Top ammonia-producing countries, 2016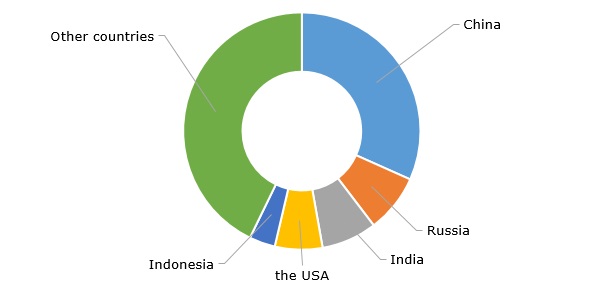 The world's ammonia market is highly fragmented. Five leading players (CF Industries, Yara International, Orascom Construction Industries, Hubei Yihua Chemical Industry, and Agrium) held a share of almost 14% in 2016.
As for global ammonia consumption, it increased by around 2% annually during 2011-2016. However, growth is supposed to slow down to nearly 1.8% per year up to 2021.
Today, ammonia is used in a slew of industries including agriculture, textiles, food & beverages, pharmaceuticals, water & wastewater treatment, industrial & household cleaning, pulp & paper, metallurgy, leather, rubber, etc. The production of fertilizers is the dominant application field of ammonia, accounting for around 85% of the overall consumption.
Major ammonia uses



Globally, the ammonia supply/demand gap is gradually moving to a surplus, thus, resulting in remarkable price fluctuations. This is majorly attributed to continuous capacity additions (particularly in Southeast Asia, the Middle East, the USA, and Central and South America) along with the weakening demand for the product in the wake of lower crop prices, energy prices fluctuations, poor economic prospects, and intensifying competition.
The gas form of ammonia can be easily compressed to get a clear, colourless liquid. Liquid ammonia grabs the major chunk of the world's ammonia market in terms of revenues; in 2016, the segment's share was around 45%. In the years ahead, the liquid ammonia segment is projected to pick up at a 5.7% CAGR, spurred majorly by the mushrooming demand from the key end-use applications.
Planned Ammonia Capacity Additions for 2018-2022

Iran boasts the utmost planned ammonia capacity additions worldwide, accounting for around 22.2% of the world's total planned ammonia capacity additions up to 2022. The country's planned annual ammonia capacity additions are estimated at appr. 8.3 mtpa.
Iran plans to put on line 20 ammonia plants. Chabahar Ammonia Plant (the joint venture of FALAT, RCF, and GSFC) will have the highest capacity of 1.05 mtpa.
Top countries in terms of planned capacity additions, 2018-2022 (in mtpa)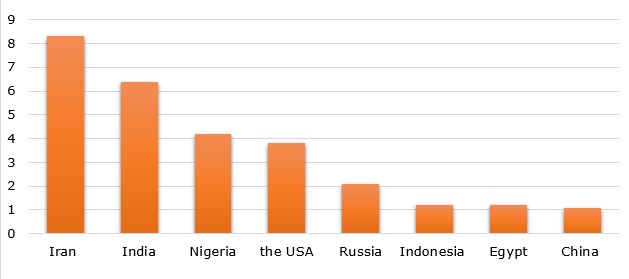 India is projected to rank second in terms of ammonia capacity additions. During 2017-2022, the country is predicted to bring 13 planned ammonia production units into operation and contribute nearly 17% to the world's total ammonia capacity additions. 8 of planned ammonia plants will have the capacity of 0.7 mtpa.
Meantime, with 6 planned ammonia plants, Nigeria is anticipated to contribute nearly 11.3% to the world's total ammonia capacity additions over 2018-2022.
Shares of major contributors to global planned ammonia capacity additions, 2018-2022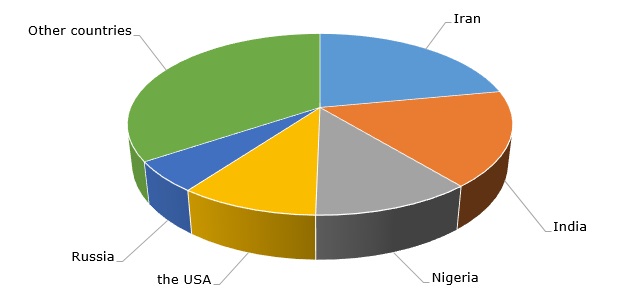 LATEST AMMONIA INDUSTRY UPDATES:
CF Fertilizers to Invest GBP 40 mln in Renovation of Its Ammonium Nitrate Plant in Billingham
In the wake of the increased domestic demand, CF Fertilisers (a subsidiary of CF Industries) plans to invest around GBP 40 million in the renovation of its ammonium nitrate plant in Billingham (the UK).
Nearly GBP 15.8 million will go for the modernization of the electrical infrastructure of the plant, thus, adding around 40 years to its lifespan. Furthermore, GBP 15.5 million will be invested in the upgrading of ammonia reforming plant including the modernization of the steam reforming equipment as well as replacement of gas transmission piping on the high-temperature part of the plant. The upgrading is expected to extend the ammonia reforming plant's life by around 20 years. Besides, appr. GBP 8 million will be used for the equipment replacement at one of the acid plants in Billingham. These renovation activities are planned to be finished by 2020.
KBR to share its ammonia technology with PAU in Indonesia
KBR Inc. has recently clinched a deal with PT Panca Amara Utama (PAU). Under the agreement, KBR will share its proprietary ammonia InSite technology with PAU for its ammonia plant complex situated in Sulawesi, Indonesia. Firstly, this technology will be adopted to assist in startup and commissioning of the ammonia plant complex owned by PAU. Further, it will be employed to support sustained operations on the production units and will help to maximize the operational performance and enhance the profitability of PAU's plants.
Tyson Foods Reported Ammonia Leak at Waterloo Plant
On February 26, Tyson confirmed that in the morning there was a minor ammonia leak in the refrigeration area at its facility in Waterloo. Fortunately, at the moment of the ammonia leak, the plant wasn't in operation and nobody was injured. The leak was inside the building and wasn't released outside.
Ukraine's OPZ restarted fertilizer production in late January
The ammonia and urea production lines on Odessa Port Plant (OPZ) in Ukraine were put on hold in November 2017, when a gas tolling deal with Energy Resources of Ukraine (ERU) ended. OPZ has 2 ammonia production lines with a capacity of 450,000 tpa and 2 urea production lines with a capacity of 330,000 tpa. In late January, OPZ restarted the production at its one ammonia line and both urea units, after securing a novel gas supply deal with "All Ukrainian Energy" LLC.
KBR Awarded Contract for Ammonia Plant in Nigeria
KBR Inc. has recently tied up a contract with Toyo Engineering Corp. and Indorama Eleme Fertilizer & Chemicals Ltd. for the ammonia plant in Port Harcourt, Nigeria. Under the contract, KBV will provide PAU with proprietary equipment, basic engineering design, and also technology licensing for the 2nd planned ammonia production unit in Port Harcourt.
Yara Acquired Tata Chemicals' Urea Business in India
In the first half of January, Yara International ASA completed the acquisition of the Indian urea plant owned by Tata Chemicals. The production capacity of the acquired plant is estimated at 0.7 mtpa of ammonia and 1.2 mtpa of urea. Moreover, this production unit is recognised as the most energy-efficient urea plant in India. The overall value of the acquisition transaction was assessed at around USD 421 million.
About Ammonia
Ammonia (chemical formula NH3) is a colourless and highly irritating alkaline gas with an acrid suffocating odor. It consists of nitrogen and hydrogen. Ammonia is an essential gas used in different biological processes and a broad spectrum of industrial applications. Pure ammonia gas is called anhydrous ammonia. Easily dissolved in water, ammonia forms an ammonium hydroxide solution that causes burns and irritation. Given high ammonia toxicity, governments worldwide have introduced different safety-related regulations related to its production, transportation, and usage.
© MarketPublishers.com, 2018