Discounted T-cell Immunotherapy Report Package by La Merie Publishing Now Available at MarketPublishers.com
15 Sep 2016 • by Natalie Aster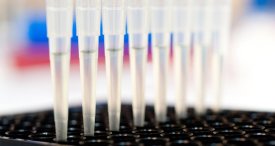 LONDON – On behalf of its research partner, La Merie Publishing, Market Publishers is excited to offer a great 33% discount on the package of two related T-cell immunotherapy reports.
Immunotherapy (biologic therapy) of cancer with indirect or direct use of T-cells is now recognised as one of the most impressive domains of cancer research worldwide. Direct T-cell therapy entails the ex-vivo engineering (EvE) of allogeneic or autologous T-cells for tumour targeting by chimeric antigen receptors (CARs) or T-cell receptors (TCRs). Meantime, indirect T-cell therapy takes advantage of the capability of tumour-targeted bispecific antibodies (bsAbs) to redirect T-cells to the tumour.
The report package encloses two full reports reviewing both aspects of T-cell cancer immunotherapy:
T-Cell Redirecting Bispecific Antibodies 2016: A competitive landscape analysis of stakeholders, technologies, pipelines and deals. Enormous advancements pertaining to bispecific antibody technologies over the past decade together with the clinical success of a first-generation bispecific T-cell engager (BiTE) antibody molecule targeting CD19 result in an explosion of T-cell redirecting bsAbs in clinical development. Within one year and a half, the number of clinical phase T-cell or NK cells redirecting bsAbs has surged to 21, with 16 molecules set to enter clinical trials within the coming year. The study examines the pipeline of NK-cell and T-cell redirecting bsAb molecules, evaluates the preferences in bsAb technologies; limelights the commercial value of T-cell redirecting bsAb immunotherapeutics; canvasses the competition in the industry relating to technologies, stakeholders, pipelines and deals …
TCR & CAR Engineered T-Cell and NK Cell Therapeutics 2016: Convergence of technologies opens business opportunities beyond CD19 CARTs. The early and outstanding clinical outcomes of anti-CD19 CAR T-cell therapy is expected to witness confirmation in current pivotal trials in NHL and ALL resulting in approval in 2017. Kite Pharma, Novartis, and Juno Therapeutics are at present in a close race to dominate the market with autologous CD19 CAR T-cell products. Cash-rich companies like Kite and Juno went on a licensing and shopping to get manifold technologies ready for next-generation development candidates. But, there is a number of hurdles pertaining to clinical experience with CD19 CAR T-cells and other CAR T-cells for solid and hematologic tumours, including the pre-conditioning chemotherapy problem. The dearth of strict tumour-specific targets is another big challenge. The report examines the condition of the adoptive cell therapy sector as of August 2016 …
More discounted and new studies by the publisher are available at La Merie Publishing page.
CONTACTS
The Market Publishers, Ltd.
Natalie Aster
Tel: +44 208 144 6009
Fax: +44 207 900 3970
[email protected]
MarketPublishers.com