Hottest trends in the US consumer electronics market fueled by social networking
06 Feb 2014 • by Natalie Aster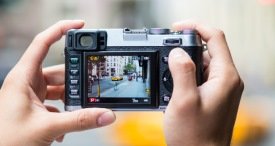 US consumer electronics companies are reaping benefits of the latest trends in the market. With a tremendous rise of social networking, more and more people are accessing their homepages from a variety of smart devices such as smart phones, tablets and kindles. Social networking has become a way of life for masses of people worldwide. The Internet is ablaze with traffic ranging from instant messaging to regular posts on sites such as Facebook and Instagram.
Demands of the public
Consumer electronics trends now show a customer base dictating that around-the-clock access is a requirement as social networking has gone mobile. US consumer electronics markets are cashing in on the customer's desire to access the Internet from work, home, and on the road. Companies in the US consumer electronics market see this trend escalating and are rising to the occasion. Phone plans now accommodate this habitual surfing by offering low cost unlimited talk, text and web. High speed Internet, once a luxury, is now considered to be a staple in most homes. The social networking craze keeps the Internet busy with millions of bits of information shared around the clock as it connects people from around the world as never before.
What market research has shown about social media and business
This trend is great for businesses to market their products and services. Around 95% of marketers now make use of social media for business, and nearly 35% of consumers choose rather make purchases from companies that have a Facebook page than from those who do not. Social media has become a useful medium for businesses wishing to market to selected groups.
Keeping up with the trends
In an attempt to keep up with customer demands, companies specializing in smart devices are working diligently to invent state-of-the-art electronics that show more options than the previous version. Many devices become obsolete within a year of their production as the next new trend comes on the scene offering yet better applications as technology improves. The key challenge being faced by the consumer electronics manufacturers is to be ahead of the game with differentiated and unique product offerings.
Smart devices for relaxation
There are currently thousands of games to play on mobile devices, which help users to relax. This is a tremendous market that is keeping software developers busy inventing more sophisticated games that appeal to consumers. Social networking sites sponsor a host of casino applications and interactive games that encourage friends to compete against one another.
Conclusion
US consumer electronics companies are in their heyday as customer demands keep them busy inventing new smart devices that offer more capabilities on the fly. Market trends show that the industry is alive and branching out due to the advent of social networking which is blowing up the information highway. Continued growth in this sector of business shows a bright future for the companies who are savvy to consumer demands and constantly enhancing their technologies.

Source: MarketPublishers.com