Average Blended ARPU has Declined but Average Churn has also Declined over the Period
28 Nov 2011 • by Natalie Aster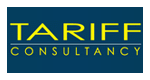 London – The latest edition of Tariff Consultancy Ltd's (TCL's) bi-annual subscription service - called MNO Trends - has found that although average blended monthly ARPU continues to decline, MNO's are improving their churn management over the year to mid-2011.
TCL's report "MNO Trends; Subscriber figures, ARPU, Churn and Pricing Initiatives" provides a unique survey of 29 MNO's across 8 major European countries (including France, Germany, Italy, Netherlands, Spain, Sweden, Switzerland & the UK). It considers the key metrics of MNO subscribers, Post Pay and Pre Pay subscribers, blended average monthly ARPU and annualised blended average churn for each of the countries in the survey.
Overall the market remains a growing one with almost 3 million new MNO subscribers added across the 8 countries in the survey for the first 6 months of 2011. And out of the 29 MNO's 25 saw an increase in year on year subscriber numbers, with only four seeing a decline for the year to the end of June 2011.
But across Europe, striking differences remain, particularly in the composition of MNO Pre Pay and Post Pay subscribers by country. In France the proportion of MNO Post Paid users is the highest at 75% as of the end of June.
By contrast Italy has the lowest proportion of Post Pay customers representing 24% of all subscribers at the same period. Overall Pay Monthly users accounted for 48.5% of total subscribers as of mid-2011, a reduction from 49.6% year on year, largely due to an increase in Pre Pay subscribers in the UK & Spain – and to a lesser extent in Germany & Switzerland.
Also, blended monthly average MNO ARPU fell from 25.7 Euro in mid-2010 to 24.4 Euro in mid-2011. Consistently the lowest blended ARPU level is found in Italy, the UK and Germany – with the lowest blended ARPU being E-Plus with 12 Euro per month. The highest blended ARPU is found in Switzerland, France and Sweden – with the highest blended ARPU being Swisscom with 38.2 Euro per month.
TCL have found that annualised average monthly blended churn has declined slightly over the year from 26% (as of mid-2010) to 25% (as of mid-2011). From the TCL survey the lowest blended annualised monthly churn is to be found in Switzerland – with Swisscom reporting 14% of blended churn. The highest blended annualised monthly churn is to be found in the UK – with Vodafone UK reporting 39.8% of blended churn.
Report Details:
MNO Trends; Subscriber figures, ARPU, Churn and Pricing Initiatives
Published: May 2011
Pages: 84
Price: USD 1,150.00
TDC Denmark offer Apple iPhone recycling scheme
TDC Denmark – with the launch of the Apple iPhone 4GS at the end of October – has launched a scheme to recycle used iPhones which can be handed in with the price of the old phone deducted from the cost of the new Apple iPhone 4GS.
The used iPhones will be sold to Danish & foreign insurance companies who will then make available handsets available to Danish consumers who lose their iPhone, or to resell handsets to China and Africa.
Telefonica O2 Germany launches new Nokia smartphone with Microsoft mobile OS
Telefonica O2 Germany has launched the first Nokia smartphone with Microsoft Windows mobile Operating System (OS) from November 15th 2011. The new Nokia 800 Lumia smartphone is the first Windows-enabled Nokia handset which includes Internet Explorer 9. Available under the O2 Buy My Smartphone plan a purchase price can be spread over a 24 month period for 20 Euro per month and a deposit of 1 Euro (481 Euro cost in total).
Vodafone Netherlands launches tariffs for the Apple iPhone 4S
Vodafone Netherlands – in common with many other MNO's – launched the Apple iPhone 4S on October 28th 2011. Vodafone Netherlands has provided a range of subsidies for the handset based on either a 12 month or 24 month contract term.
Vodafone offers a range of packages under the iPhone Smart tariff all with unlimited texts, a range of network minutes and a monthly data user allowance from 1 GB up to 2 GB per month. Vodafone also offers up to 60 days per year of international calls and 500 international SMS per month and mobile internet (using the users' domestic mobile internet bundle allowance). Each international call has a 0.10 Euro surcharge per call.
More information can be found in the report "MNO Trends; Subscriber figures, ARPU, Churn and Pricing Initiatives" by Tariff Consultancy Ltd.
To order the report or ask for sample pages contact [email protected]
Contacts
MarketPublishers, Ltd.
Tanya Rezler
Tel: +44 208 144 6009
Fax: +44 207 900 3970
[email protected]
www.MarketPublishers.com