Industrial and Commercial Electric Vehicles Analysed in New Report Recently Published by MarketPublishers.com
18 Oct 2011 • by Natalie Aster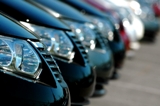 LONDON – Industrial and commercial electric vehicles represent today approximately 60% of the value of the electric vehicle market. This sector is forecast to grow 4.2 times in the next decade. Industrial electric vehicles have their input in more efficient industry and commercial electric vehicles have a potential to reduce congestion. Both types are characterized as reduced pollution technologies and come in line with government objectives for industry and environment. At the same time they minimally depend on subsidy, in contrast with some other electric vehicle types.
New market research study "Industrial and Commercial Electric Vehicles 2012-2022" elaborated by IDTechEx has been recently published by Market Publishers Ltd.
Report Details:
Title: Industrial and Commercial Electric Vehicles 2012-2022
Published: October, 2011
Pages: 219
Price: US$ 3,995
The report offers a deep insight into the market, its dynamics, key trends and developments. Key knowledge of the market statistics and market analytic review is provided within the study. It provides detailed market segmentation and also unveils comprehensive market forecasts and future development scenarios.
Reports Contents:
1. EXECUTIVE SUMMARY AND CONCLUSIONS
1.1. Scope of the report
1.2. Categories and trends
1.3. Forecasts 2012-2022
1.4. Market drivers
1.4.2. Synergies
1.4.3. Importance of battery price
1.5. Numbers of manufacturers
1.6. Full circle back to pure EVs
1.7. Key components
1.7.1. Batteries
1.7.2. Motors
1.7.3. Power trains
1.8. Winning strategies

2. INTRODUCTION
2.1. Definitions and scope of this report
2.1.1. Learning from the past
2.1. Hybrid and pure electric vehicles compared
2.2. Hybrid electric vehicles

3. MARKET DRIVERS FOR INDUSTRIAL AND COMMERCIAL EVS
3.2. Trends for all types of vehicle
3.2.1. Peak car and light truck - different electric vehicles needed
3.2.2. Market drivers for electric industrial and commercial vehicles
3.3. Hybrid market drivers
3.4. Advantages of electric commercial vehicles

4. HEAVY INDUSTRIAL EVS
4.1. What is included
4.2. Industry challenges
4.3. Nissan and Mitsubishi electric forklifts Japan
4.4. Toyota Japan
4.5. Zheijang Goodsense Forklift China
4.6. Listing of manufacturers
4.7. Market trends
4.8. Market forecasts 2012-2022

5. LIGHT INDUSTRIAL AND COMMERCIAL EVS
5.1. What is included
5.2. Sub categories
5.3. Trucks
5.3.1. ALTe
5.3.2. Azure Dynamics
5.3.3. Balqon Pure Electric Trucks
5.3.4. China Vehicles Company
5.3.5. Freightliner, Enova, Daimler and Wal-Mart USA
5.3.6. Nano-Optonics Energy Japan
5.3.7. Odyne hybrid truck propulsion
5.3.8. Paccar with Eaton
5.3.9. Tyrano USA
5.4. EVs for local services
5.4.1. Ford Azure Dynamics
5.4.2. Ford Quantum
5.4.3. Peugeot Citroen and Mitsubishi Motors
5.5. Airport EVs
5.6. Small people-movers
5.7. Light industrial aids
5.8. Listing of manufacturers
5.9. Market forecasts 2012-2022

6. BUSES
6.1. History of electric buses
6.2. Pure electric buses
6.3. Market forecast for buses 2012-2022

7. TAXIS
7.1. Electric taxi projects in China, Europe, Mexico, UK, UK, Japan
7.2. Mitsubishi taxi rollout in Japan 2011
7.3. Mexico taxis late 2011

8. KEY COMPONENTS FOR INDUSTRIAL AND COMMERCIAL ELECTRIC VEHICLES
8.1. Hybrid vehicle price premium
8.1. Types of electric vehicle
8.2. Many fuels
8.2. Battery cost and performance are key
8.3. Tradeoff of energy storage technologies
8.3. Born electric
8.4. Pure electric vehicles are improving
8.4. Ultracapacitors=supercapacitors
8.5. Where supercapacitors fit in
8.5. Series vs parallel hybrid
8.6. Modes of operation of hybrids
8.6.1. Plug in hybrids
8.6.2. Charge-depleting mode
8.6.3. Blended mode
8.6.4. Charge-sustaining mode
8.6.5. Mixed mode
8.6. Advantages and disadvantages
8.7. Can supercapacitors replace batteries?
8.7. Microhybrid is a misnomer
8.8. Deep hybridisation
8.8. Supercabatteries or bacitors
8.9. What is a range extender?
8.10. What will be required of a range extender 2012-2022
8.11. Three generations of range extender
8.11.1. First generation range extender technology
8.11.2. Second generation range extender technology
8.11.3. Third generation range extender technology
8.12. Fuel cell range extenders
8.13. Energy harvesting on and in electric vehicles
8.14. Trend to high voltage
8.15. Component choices for energy density/ power density
8.16. Trend to distributed components
8.17. Trend to flatness then smart skin
8.18. Traction batteries
8.18.1. After the shakeout in car traction batteries
8.18.2. The needs have radically changed
8.18.3. It started with cobalt
8.18.4. Great variety of recipes
8.18.5. Other factors
8.18.6. Check with reality
8.18.7. Lithium winners today and soon
8.18.8. Reasons for winning
8.18.9. Lithium polymer electrolyte now important
8.18.10. Winning chemistry
8.18.11. Titanate establishes a place
8.18.12. Laminar structure
8.18.13. Niche winners
8.18.14. Fluid situation
8.19. Traction motors
8.20. Definition and background
8.21. Traction motor trends
8.22. Shape of motors
8.23. Location of motors
8.24. Born electric - In-Wheel Electric Motors
8.25. Examples of motors in action
8.26. EV Market 2011 and 2021

APPENDIX 1: IDTECHEX PUBLICATIONS AND CONSULTANCY
TABLES
FIGURES
More new market research reports by the publisher can be found at IDTechEx page.
CONTACTS
The Market Publishers, Ltd.
Mrs. Tanya Rezler
Tel: +44 208 123 2220
Fax: +44 207 900 3970