Huawei Report 2011: Securing New Markets and Gaining Competitive Advantage in the LTE Domain
18 Oct 2011 • by Natalie Aster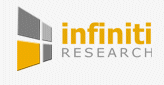 Network equipment vendors have had encountered a troublesome period over the last decade and some companies have exited the market, pulled back or diversified, but the trends are looking up. Alcatel-Lucent and NSN both turned in profitable 4Qs in 2010; Ericsson reported profits up more than tenfold in the fourth quarter, boosted by a jump in mobile broadband sales. Adtran had a strong year and Ciena reported very strong revenue: its loss was primarily due to the costs of integrating its portion of Nortel. The chart below shows the visiongain forecast 2011-2016 for network equipment sales, broken down by the key players.
The smaller companies who disappeared in 2010, most were acquired and the technology continues on as part of larger NEMs' portfolios. Rapid growth in HD video, wireless broadband, more symmetrical traffic patterns on the up and downstream, etc are all driving bandwidth demand and the resulting demand for infrastructure and integrations services at all points of the network.
Visiongain believes that all companies need to improve efficiencies and cut costs. Alcatel-Lucent particularly has struggled to find the synergy benefits promised at the time of the merger. Huawei and ZTE are obviously significant competitors. However, they must compete on technology, product quality and innovation.
The "Huawei Report 2011: Securing New Markets and Gaining Competitive Advantage in the LTE Domain" by Visiongain presents independent, unbiased analysis in detail and presented in easily digestible terms. Through key industry contacts, the primary and secondary research provides with the latest, accurate market data available.
Report Details:
Huawei Report 2011: Securing New Markets and Gaining Competitive Advantage in the LTE Domain
Published: July 2011
Pages: 127
Price: US$ 2,461.00
Report Sample Abstract
Huawei Investing $2bn in Indian R&D Centre
Huawei will invest over $2 billion in its R&D centre in Bangalore and a comprehensive strategy for partnerships in India in the next five years up to 2016. The R&D centre will focus in the areas of local R&D, local manufacturing, technology cooperation with Indian IT service companies, local sourcing, local employment, talent development, and supporting rural education and IT literacy in India.
The multi-dimensional plan will also support local industrial and social-economic development in ICT infrastructure capacities and bridging digital divide, as part of Huawei's key initiatives to further cooperate with India.
Huawei has been in India for over a decade and is clearly building a long-term development and cooperation in this key developing market. The development of the new R&D campus in Bangalore will increase the current capacity to over 3000 R&D engineers. Additionally, in Q3 2011 Huawei started its first-phase local manufacturing in Chennai and is further exploring other forms of cooperation in local manufacturing companies. According to the plan, the local R&D and manufacturing are being developed with export capacities along with supporting India's local industry development.
The Global Infrastructure Market
The turmoil in the telecom supplier market is best illustrated by the rapid ascent of Huawei to become number two in terms of revenue through both organic growth and the demise of Motorola. The introduction of 3G into China, and the company's reputation as an innovator as key to its growth, Huawei is now close to Ericsson on a market share revenue basis, and sits at number two in a top three that also features Alcatel Lucent in third.
Visiongain's analysis of telecom operators' spending, which directly impacts supplier revenues, indicates that overall capital expenditure will remain stable at 0.7% CAGR between 2011 and 2016, with growth primarily coming from spending on equipment.
Wireless access infrastructure, already accounting for 43% of total telecom infrastructure capital investment, will increase its overall share as spending continues to shift away from fixed infrastructure. Emerging markets now outpace mature markets in all infrastructure categories, and are expected to account for 58% of overall revenues by 2016.
The challenges faced by telecom operators open a number of new opportunities for suppliers, but will require a radical rethinking of their business models and offerings.
Suppliers and operators will need to work together more closely to manage the transition from growth to efficiency while maximising growth from emerging opportunities. Operators' models will change dramatically and suppliers must respond to this. For suppliers to capitalise on the changing telecoms market include mastering all wireless generations (2G, 3G, and 4G), and being equally strong in fixed and mobile core networking technology. Helping operators deploy HSPA+ versus LTE and push solutions to offload and prioritize traffic on wireless networks will be a key area of expertise for telecoms suppliers.
More information can be found in the report "Huawei Report 2011: Securing New Markets and Gaining Competitive Advantage in the LTE Domain" by Visiongain.
To order the report or ask for sample pages contact ps@marketpublishers.com
Contacts
MarketPublishers, Ltd.
Tanya Rezler
Tel: +44 208 144 6009
Fax: +44 207 900 3970