Mexican Apparel Makers Look to Full Package Manufacturing and Higher Added Value to Compete in the US and Other Apparel Markets
17 Oct 2011 • by Natalie Aster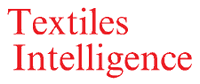 Mexican apparel exporters are aiming to benefit from the country's close proximity to the USA by offering US customers short run, fast fashion items and full package manufacturing, according to the latest issue of Global Apparel Markets, which is published quarterly by the business information company Textiles Intelligence Ltd.
Mexican companies are focusing on niche markets because the so-called "Walmart market" -- consisting of high volume, low value items -- has largely been lost to China.
As recently as 2000 Mexico was the USA's largest apparel supplier but in the first five months of 2011 it was only the sixth largest. Since the elimination of quotas at the end of 2004, US buyers have been able to source more apparel from Asia at cheaper prices and this has had a detrimental effect on the Mexican apparel industry.
US imports from Mexico fell each year between 2000 and 2009 and Mexico's share of the market declined over this period from 14.7% to 5.4%. Furthermore, although US imports from Mexico rose in 2010, Mexico's share of the market fell again during the year -- and in the year ending June 2011 Mexico accounted for just 4.8% of the US import market.
To combat the country's declining competitiveness, the Mexican government has set up design centres and is investing in state-of-the-art technology in order to encourage value added production in the sector. In addition, the Mexican apparel industry has recently launched a training programme to improve the skills of its workforce so that the industry is capable of making more innovative and higher-end products.
Continued economic uncertainty in the USA has provided an opportunity for Mexican exporters to revitalise their exports to the country.
In particular, Mexico has been benefiting from a reluctance among US apparel buyers to order large quantities of apparel from China while uncertainties remain in the US market. Many buyers have been looking to suppliers in closer proximity to the US market who are willing to make to order and provide faster turnaround times, thereby minimising risks of overstocking. Mexico is well placed to supply these companies. It is conveniently located for short runs -- and goods can be with customers in the USA within six hours.
If the industry is to succeed in the medium to long term, however, more investment is needed to improve quality and design. Also, it needs to look to alternative markets in order to reduce its reliance on the US market.
At present, the USA accounts for over 95% of Mexico's total apparel exports. However, the industry is looking to export more to Latin America, particularly Brazil, Colombia and Venezuela. In addition, the country is aiming to compete with Turkey in the global market for jeans, especially in Europe.
In October 2011 Mexico will be hosting the 27th convention of the International Apparel Federation (IAF) and the Mexican industry is hoping to use the opportunity to tell the world what it has to offer. Mexico has more than 40 free trade agreements in place, enabling manufacturers in the country to export goods duty?free to almost anywhere in the world. Mexico is therefore ideally placed to become a manufacturing hub.
Issue No 14 of Global Apparel Markets includes the following reports:
"Talking Strategy: Mexico's Apparel Industry Aims to Move Upmarket to Remain Competitive";
"Clothing Technology Update, 2nd Quarter 2011";
"Trade and Trade Policy: the World's Leading Clothing Exporters and Key Markets";
"Global Apparel Markets: Product Developments and Innovations, 2nd Quarter 2011";
"Global Apparel Markets: Business Update, 2nd Quarter 2011".
To order the report or ask for sample pages contact ps@marketpublishers.com
Contacts
MarketPublishers, Ltd.
Tanya Rezler
Tel: +44 208 144 6009
Fax: +44 207 900 3970