Cell Culture: The World Market for Media, Sera and Reagents, 3rd. Edition
13 Oct 2011 • by Natalie Aster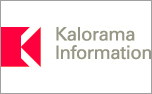 New York – Several cell culture-derived biopharmaceutical drugs were launched in the US and European markets in 2010. Biopharmaceuticals (recombinant proteins, monoclonal antibody and nucleic acid-based products) represent the fastest growing sector in the pharmaceutical industry. Driving the extraordinary interest in biopharmaceuticals is the ability of these large proteins to target diseases in a very specific manner, thus maximizing efficacy while minimizing side effects. Growth in the development and production of biopharmaceuticals is the most significant driver of the cell culture market. Biological products are developed from large and complex protein molecules, which require equally complex manufacturing methods and an array of analytical techniques. Protein-based biopharmaceuticals are invariably produced by an initial cell culture step (upstream processing), followed by product recovery, purification and formulation into final product format (downstream processing).
The report "Cell Culture: The World Market for Media, Sera and Reagents, 3rd. Edition" by Kalorama Information analyzes the world market for the cell cultures used in these steps and the major trends driving this market.
Report Details:
Cell Culture: The World Market for Media, Sera and Reagents, 3rd. Edition
Published: October 2011
Pages: 155
Price: US$ 3,500.00
Report Sample Abstract
Animal Cell Systems
Animal cells are much more fragile than yeasts and bacteria. They are often much larger than microorganisms and live in a collective as part of organs or tissues within complex anatomical systems. Animal cells are held together by a delicate membrane, are more difficult to grow in suspension, and often must grow attached to surfaces.
These cells are complex, replicate slowly, require complex nutrients, and do not grow as well at high densities. Animal cell culture is more complicated, thus more expensive than traditional fermentation.
The most widely used animal cells are Chinese hamster ovaries (CHO). Certainkinds of cells, particularly epithelial cells, are more robust than others and thus are easier to grow in culture. CHO cells are epithelial cells that were introduced to science in the 1950s. They multiply quickly, are relatively hardy, and grow well in culture.
CHO cells are not the only cell line used for production of recombinant proteins by mammalian cell culture. Other commonly employed epithelial cell lines include human cervix (HeLa), African green monkey kidney (COS and CV-1), and baby hamster kidney (BHK) cells. In the realm of gene therapy, Per.C6, a cell engineered from certain cells from the human eye, is common. The abnormal cells created in cancers have also proven useful in biotechnology; hybridomas— "immortalized" cell lines from cancerous lymphocytes—are frequently used in the production of antibodies.
Reagents
The reagents segment of the cell culture market is poised to experience big gains. Companies and research laboratories that work with cell culture want to grow cells cost efficiently, at the same levels as is possible with sera products, but in serum-free environments. Typically this requires the addition of growth factors, lipids, substitutes for transferring to replace its iron-carrying function, alternatives to albumin that can replace its carrier properties, compounds that can replace the detoxification properties of serum, and specific attachment factors.
Reagents are the fastest growing segment of the cell culture market, increasing at a compound annual growth rate of XX% over the forecast period this report. Sales in this segment were estimated at just over $XX xxxx in 2010 and are expected to exceed $XX xxxx by 2015.
More information can be found in the report "Cell Culture: The World Market for Media, Sera and Reagents, 3rd. Edition" by Kalorama Information.
To order the report or ask for sample pages contact ps@marketpublishers.com
Contacts
MarketPublishers, Ltd.
Tanya Rezler
Tel: +44 208 144 6009
Fax: +44 207 900 3970