Medicine, Pharmaceuticals & Biotechnology Markets Studies by La Merie SL Published by MarketPublishers.com
12 Oct 2011 • by Natalie Aster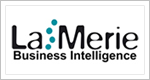 LONDON - Market Publishers Ltd informs that new in-demand La Merie SL studies on medicine, pharmaceuticals & biotechnology markets have been added to its catalogue.
Vaccine Pipeline Database: 1-Year Subscription. Subscription to the database provides a 1-year online access to more than 1,200 project entries for prophylactic and therapeutic vaccines on the market and in R&D. Each project is specified for its target or mechanism of action, therapeutic area and R&D phase. Use of the R&D database of vaccines is intuitive; data sets of interest can be printed and exported; projects are being updated continuously; the R&D history of each project with online references of information sources can be viewed and printed. There is a possibility for the projects to be segmented into territories, therapeutic areas and R&D phases. A scroll down menu for predefined targets conveniently selects projects of interest …
Competitor Analysis: Toll-Like Receptor (TLR) Agonists & Antagonists. Toll-like receptors (TLRs) are a class of proteins that play a key role in the innate immune system. TLRs have become attractive targets for activation or antagonism in pharmaceutical research. TLR agonists find use either alone or as adjuvants in combination with vaccine antigens. The study presents a competitor analysis in the development pipeline of novel small molecules, proteins, DNA, RNA and vaccines targeting the toll-like receptors (TLR) for treatment or prevention of cancer, infectious diseases, sepsis and allergy. In addition, the list of company-specific R&D pipelines of TLR agonists and antagonists is also included …
Competitor Analysis: EGF-R Agonists and Antagonists. The epidermal growth factor receptor (EGFR) is a transmembrane protein with an extracellular ligand binding domain joined to an intracellular tyrosine kinase domain. EGFR is overexpressed or abnormally activated in several epithelial malignancies. Several antibodies targeting EGF-R and small molecules inhibiting the EGF-R tyrosine kinase have been approved and are used for treatment of colorectal cancer, squamous cell cancer of the head & neck or pancreatic cancer, respectively. The report offers a competitor evaluation in the field of EGF-R/ErbB1 targeting molecules for wound healing or treatment of cancer …
More new studies by the publisher can be found at La Merie SL page.
CONTACTS
The Market Publishers, Ltd.
Tanya Rezler
Tel: +44 208 123 2220
Fax: +44 207 900 3970