Medical Imaging Markets: Image-Guided Surgery
14 Sep 2011 • by Natalie Aster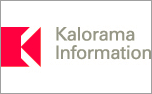 New York – Imaging technology used to diagnose illness and injury is increasingly being used to assist surgeons complete procedures. Interventional radiology or image-guided surgery involves the use of a real-time correlation of the operative field to preoperative imaging data that reflect the precise location of a surgical instrument to the surrounding anatomical structures. Preoperative scans from different imaging modalities provide additional diagnostic information. These scans can help a surgeon assess the adequacy of a repair.

As the number of minimally invasive surgical procedures has increased, though, other imaging modalities have been applied to address the limitations of x-rays and fluoroscopy. Computed tomography (CT), magnetic resonance imaging (MRI), ultrasound and molecular imaging have provided the information required to plan and perform complex interventions inside the body without the need for direct open visual inspection by a surgeon.
The report "Medical Imaging Markets: Image-Guided Surgery" by Kalorama Information provides insight into the use of imaging to assist surgical performance, with procedure and market data for the US, Europe, Asia and ROW for the following modalities: X-Ray Fluoroscopy; CT; MRI; Ultrasound; PET. The report also provides revenue and procedure numbers based on procedures completed.
Report Details:
Medical Imaging Markets: Image-Guided Surgery
Published: August 2011
Pages: 130
Price: US$ 3,500.00
Report Sample Abstract
NEUROSURGERY
One of the main challenges in neurosurgery is to stay oriented within the cranium. Before the advent of CT, free-hand techniques had to be based on the hand-eye coordination of the surgeon and indirect information derived from projection radiographs and clinical findings elicited by the neurologic examination. Surgical openings in the body were much larger than necessary in order to permit one to find the lesion, and sometimes it still was difficult to localize it. CT and MRI revolutionized not only radiology but also neurosurgery. Surgeons could visualize the lesion responsible for a patient's neurologic problems. In addition, the planning of neurosurgical operations changed drastically.
Until the incorporation of interactive image-guided techniques, little changed in the operating room. The surgeon had to reconstruct all the data within in his mind. When employing free-hand neurosurgical techniques, maintaining 3D surgical orientation was tenuous below the cortical surface, so there was some difficulty in finding lesions located there. Since the imaging orientation and the surgical trajectory are rarely aligned, it was the surgeon's task to determine his or her surgical location during surgery and what lies beneath the present resection plane. With the development and refinement of computerized tomography, smaller lesions could be detected, and new approaches of data processing with multiple computer programs enhanced regions of interest on CT scans by magnification, 3D reconstruction, and digital processing.
Computer hardware and software has been combined with such techniques as endoscopy. Using microscopic and endoscopic visualization that requires only a small incision into the skull, surgeons are performing keyhole skull base surgery to correct problems. Common procedures which integrate image guidance with neuroendoscopy include ventriculoperitoneal shunt placement and revision, the removal of ventricular catheters; and brain surgical procedures related to pituitary tumors, lesions, choroid cyst removal, among other procedures.
More information can be found in the report "Medical Imaging Markets: Image-Guided Surgery" by Kalorama Information.
To order the report or ask for sample pages contact ps@marketpublishers.com
Contacts
MarketPublishers, Ltd.
Tanya Rezler
Tel: +44 208 144 6009
Fax: +44 207 900 3970