Polyacetal (Polyoxymethylene, POM) 2020 World Market Outlook and Forecast up to 2029
(Coronavirus Impact Assessment - Special Edition)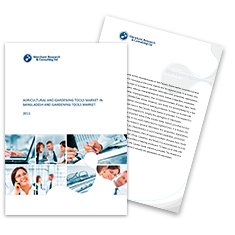 CORONAVIRUS IMPACT ASSESSMENT
In accordance with present changing challenging market conditions the report forecasts have been revised.
The market situation is constantly being monitored, the latest developments are being tracked and the most recent data will be provided in the report.
The report will provide three possible scenarios of market development in accordance with how long and how deep coronavirus situation will affect the worldwide economy: optimistic, pessimistic and baseline.
Polyacetal (Polyoxymethylene, POM) 2020 World Market Outlook and Forecast up to 2029 grants access to the unique data on the examined market. Having used a large variety of primary and secondary sources, our research team combined, canvassed and presented all available information on the market in an all-encompassing research report clearly and coherently.
The market report not only contains a detailed market overview but also offers a rich collection of tables and figures, thus providing an up-close look at country, regional and world markets. It also includes a ten-year forecast showing how the market is set to develop.
Report Scope
Geographically the market report covers:
Timeframe of the market report:
Present situation
Historical background
Ten-year forecast
Global market analysis includes:
Capacity
Production and demand
Trade statistics
Prices
Projects
End-use sector
A region/country market overview comprises:
Capacity
Supply/demand
Prices
Export and import
Manufacturers
Reasons to Buy
Analysis of the polyacetal market as well as detailed knowledge of both global and regional factors impacting the industry takes a company one step further in managing its business environment
A company's business/sales activities are boosted by getting an insight into polyacetal market specifics
Search for prospective partners and suppliers are largely facilitated
Polyacetal market forecast strengthens a company's management decision-making process
*Please note that "Polyacetal (Polyoxymethylene, POM) 2020 World Market Outlook and Forecast up to 2029" is a half ready publication and contents are subject to changes and additions. We have all data necessary for report preparation but it needs to be retrieved from our databases, organized in a report, updated with the latest information and thus the complete study will be presented. This process takes 3-5 business days after the order is placed. Thus, our clients always obtain a revised and updated version of each report. Please note that we do not charge for an updating procedure.
DISCLAIMER

RESEARCH METHODOLOGY

1. INTRODUCTION: POLYACETAL (POLYOXYMETHYLENE) PROPERTIES AND USES

2. POLYACETAL MANUFACTURING PROCESSES

3. POLYACETAL WORLD MARKET

3.1. World polyacetal capacity as of 2019
– Polyoxymethylene capacity broken down by region
– Polyoxymethylene capacity divided by country
– Polyoxymethylene manufacturers and their capacity by plant

3.2. World polyacetal production in 2014-2019
– Global polyoxymethylene production dynamics
– Polyoxymethylene production by region
– Polyoxymethylene production by country

3.3. Polyacetal demand in 2014-2019
– World polyoxymethylene demand dynamics
– Polyoxymethylene demand in Asia Pacific
– Polyoxymethylene demand in Europe
– Polyoxymethylene demand in North America
– Polyoxymethylene demand in RoW

3.4. Polyacetal global trade in 2014-2019
– World polyoxymethylene trade dynamics
– Polyoxymethylene export and import flows in regions

3.5. Polyacetal prices in the world market in 2014-2019

4. POLYACETAL REGIONAL MARKETS ANALYSIS

4.1. Polyacetal European market analysis

4.1.1. Germany
– Total polyacetal capacity in Germany, 2019
– Germany: polyoxymethylene production in 2014-2019
– Germany: polyoxymethylene demand in 2014-2019
– Trade operations in Germany in 2014-2019
– Polyoxymethylene prices in Germany in 2014-2019

4.1.2. Netherlands
– Total polyacetal capacity in Netherlands, 2019
– Netherlands: polyoxymethylene production in 2014-2019
– Netherlands: polyoxymethylene demand in 2014-2019
– Trade operations in Netherlands in 2014-2019
– Polyoxymethylene prices in Netherlands in 2014-2019

4.1.3. Poland
– Total polyacetal capacity in Poland, 2019
– Poland: polyoxymethylene production in 2014-2019
– Poland: polyoxymethylene demand in 2014-2019
– Trade operations in Poland in 2014-2019
– Polyoxymethylene prices in Poland in 2014-2019

4.2. Polyacetal Asia Pacific market analysis

4.2.1. China
– Total polyacetal capacity in China, 2019
– China: polyoxymethylene production in 2014-2019
– China: polyoxymethylene demand in 2014-2019
– Trade operations in China in 2014-2019
– Polyoxymethylene prices in China in 2014-2019

4.2.2. Japan
– Total polyacetal capacity in Japan, 2019
– Japan: polyoxymethylene production in 2014-2019
– Japan: polyoxymethylene demand in 2014-2019
– Trade operations in Japan in 2014-2019
– Polyoxymethylene prices in Japan in 2014-2019

4.2.3. Malaysia
– Total polyacetal capacity in Malaysia, 2019
– Malaysia: polyoxymethylene production in 2014-2019
– Malaysia: polyoxymethylene demand in 2014-2019
– Trade operations in Malaysia in 2014-2019
– Polyoxymethylene prices in Malaysia in 2014-2019

4.2.4. South Korea
– Total polyacetal capacity in South Korea, 2019
– South Korea: polyoxymethylene production in 2014-2019
– South Korea: polyoxymethylene demand in 2014-2019
– Trade operations in South Korea in 2014-2019
– Polyoxymethylene prices in South Korea in 2014-2019

4.2.5. Taiwan
– Total polyacetal capacity in Taiwan, 2019
– Taiwan: polyoxymethylene production in 2014-2019
– Taiwan: polyoxymethylene demand in 2014-2019
– Trade operations in Taiwan in 2014-2019
– Polyoxymethylene prices in Taiwan in 2014-2019

4.2.6. Thailand
– Total polyacetal capacity in Thailand, 2019
– Thailand: polyoxymethylene production in 2014-2019
– Thailand: polyoxymethylene demand in 2014-2019
– Trade operations in Thailand in 2014-2019
– Polyoxymethylene prices in Thailand in 2014-2019

4.3. Polyacetal North American market analysis

4.3.1. USA
– Total polyacetal capacity in USA, 2019
– USA: polyoxymethylene production in 2014-2019
– USA: polyoxymethylene demand in 2014-2019
– Trade operations in USA in 2014-2019
– Polyoxymethylene prices in USA in 2014-2019

4.4. Polyacetal Middle East and Africa market analysis

4.4.1. Saudi Arabia
– Total polyacetal capacity in Saudi Arabia, 2019
– Saudi Arabia: polyoxymethylene production in 2014-2019
– Saudi Arabia: polyoxymethylene demand in 2014-2019
– Trade operations in Saudi Arabia in 2014-2019
– Polyoxymethylene prices in Saudi Arabia in 2014-2019

5. POLYACETAL MARKET FORECAST TO 2029: PESSIMISTIC, OPTIMISTIC AND BASELINE SCENARIOS

5.1. Polyacetal capacity and production forecast up to 2029
– Global polyacetal production forecast

5.2. Polyacetal demand forecast up to 2029
– World polyacetal demand drivers and challenges
– Polyoxymethylene demand forecast in Europe
– Polyoxymethylene demand forecast in Asia Pacific
– Polyoxymethylene demand forecast in North America
– Polyoxymethylene demand forecast in RoW

6. KEY COMPANIES IN THE POLYACETAL MARKET WORLDWIDE

7. POLYACETAL END-USE SECTOR

7.1. Polyacetal demand structure by application as of 2019
7.2. Polyacetal downstream markets review and forecast to 2029
---
---
More Publications