Polyethylene High Density (HDPE): 2021 World Market Outlook and Forecast up to 2030
(Coronavirus Impact Assessment - Special Edition)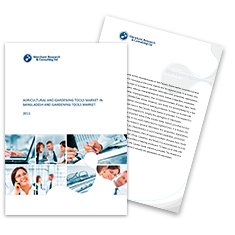 CORONAVIRUS IMPACT ASSESSMENT
in accordance with present changing challenging conditions market situation is constantly being monitored
the latest developments are being tracked and the most recent data will be provided in the report
the report will provide possible scenarios of market development in accordance with how long and how deep coronavirus situation will affect the worldwide economy
The report presents a comprehensive global polyethylene high density market analysis based on quantitative and qualitative data from trustful sources. Industry experts and market players' opinions are considered as well.
The report is enriched with a handful of tables and figures for easy data perception.
Report Scope
Global, regional, country wise market analysis
Historical and current data for the market
Data on polyethylene high density capacity, production and consumption trends
Polyethylene high density trade statistics, price fluctuations
Polyethylene high density market prediction for the next 10 years, information on polyethylene high density projects
Feedstock market study
Reasons to Buy
the report gives full picture of the industry situation and trends in global, regional and country markets
it provides useful detailed pricing information
the report facilitates search for partners, supplies data on current and potential competitors
it gives thorough market forecast that can be used for planning
*Please note that Polyethylene High Density (HDPE): 2021 World Market Outlook and Forecast up to 2030 is a half ready publication and contents are subject to changes and additions. We have all data necessary for report preparation but it needs to be retrieved from our databases, organized in a report, updated with the latest information and thus the complete study will be presented. This process takes 5-7 business days after the order is placed. Thus, our clients always obtain a revised and updated version of each report. Please note that we do not charge for an updating procedure.
DISCLAIMER

RESEARCH METHODOLOGY

1. INTRODUCTION: POLYETHYLENE HIGH DENSITY PROPERTIES AND USES

2. POLYETHYLENE HIGH DENSITY MANUFACTURING PROCESSES

3. POLYETHYLENE HIGH DENSITY WORLD MARKET

3.1. World polyethylene high density capacity
- Capacity broken down by region
- Capacity divided by country
- Manufacturers and their capacity by plant

3.2. World polyethylene high density production
- Global output dynamics
- Production by region
- Production by country

3.3. Polyethylene high density consumption
- World consumption dynamics
- Consumption trends in Europe
- Consumption trends in Asia Pacific
- Consumption trends in North America
- Consumption trends in Latin America
- Consumption trends in Middle East and Africa

3.4. Polyethylene high density global trade
- World trade dynamics
- Export and import flows in regions

3.5. Polyethylene high density prices in the world market

4. POLYETHYLENE HIGH DENSITY REGIONAL MARKETS ANALYSIS

Each country section comprises the following parts:
- Total installed capacity in country
- Production in country
- Manufacturers in country
- Consumption in country
- Export and import in country
- Prices in country

4.1. Polyethylene high density European market analysis
Countries covered:
- Belgium
- Czech Republic
- France
- Germany
- Hungary
- Italy
- Netherlands
- Poland
- Portugal
- Romania
- Russia
- Spain
- Sweden
- Finland
- Serbia
- Ukraine

4.2. Polyethylene high density Asia Pacific market analysis
Countries included:
- Australia
- Azerbaijan
- China
- India
- Indonesia
- Japan
- Malaysia
- Philippines
- Singapore
- South Korea
- Taiwan
- Thailand

4.3. Polyethylene high density North American market analysis
Countries under consideration:
- Canada
- USA

4.4. Polyethylene high density Latin American market analysis
Countries overviewed:
- Argentina
- Brazil
- Mexico
- Venezuela

4.5. Polyethylene high density Africa & Middle East market analysis
Countries examined:
- Algeria
- Iran
- Iraq
- Libya
- Qatar
- Saudi Arabia
- South Africa
- Turkey
- Nigeria

5. POLYETHYLENE HIGH DENSITY MARKET FORECAST TO 2030

5.1. Polyethylene high density capacity and production forecast up to 2030
- Global production forecast
- On-going projects

5.2. Polyethylene high density consumption forecast up to 2030
- World market projections
- Consumption forecast in Europe
- Consumption forecast in Asia Pacific
- Consumption forecast in North America
- Consumption forecast in Latin America
- Consumption forecast in Middle East and Africa

5.3. Polyethylene high density market prices forecast up to 2030

6. KEY COMPANIES IN THE POLYETHYLENE HIGH DENSITY MARKET WORLDWIDE

7. POLYETHYLENE HIGH DENSITY FEEDSTOCK MARKET

8. POLYETHYLENE HIGH DENSITY END-USE SECTOR

8.1. Consumption by application

8.2. Downstream markets review and forecast


LIST OF TABLES

Global capacity broken down by regions, 2020
Producing countries and their capacity, 2020
Producing companies and their capacity, 2020
World production, 2015-2020
Global production broken down by region, 2020
Global production broken down by country, 2020
World consumption in 2015-2020
Consumption in Europe, 2015-2020
Consumption in Asia Pacific, 2015-2020
Consumption in North America, 2015-2020
Global trade in recent years
Global trade by region in recent years
Global consumption forecast up to 2030
Europe: consumption forecast up to 2030
Asia Pacific: consumption forecast up to 2030
North America: consumption forecast up to 2030

Each country market analysis includes the following tables:
Total capacity in Country, 2020
Country: production in 2015-2020
Country: consumption in 2015-2020
Export and import in Country in recent years
Structure of export in Country in recent years
Structure of import in Country in recent years
Prices in Country in recent years


LIST OF FIGURES

Capacity broken down by region, 2020
Countries capacity shares in world total, 2020
Structure of global consumption, 2020 (shares)

Each country market analysis includes the following figures:
Supply/demand balance in Country, 2015-2020
Export dynamics in Country in recent years
Import dynamics in Country in recent years
Trade balance in Country in recent years

---
---
More Publications