Discount Matrix for 2017 from GlobalData
With the aim to help our valued customers to "Decode the Future" to become more successful and innovative by offering them reliable, innovative, client-centric, high-quality and professional market analytics, GlobalData rolls out the "2017 Discount Matrix".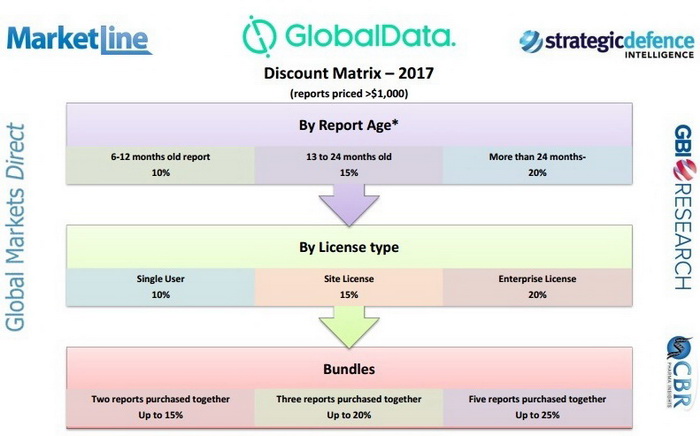 For any further information feel free to Alison, our Sales Manager, by e-mail: info@marketpublishers.com or tel.: +44 20 8123 2220.
Found 122056 publications