CHINESE METHANOL INDUSTRY AT CLOSE GLANCE
19 Nov 2010 • by Natalie Aster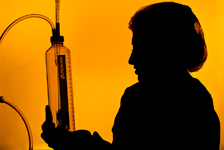 METHANOL PRICE TRENDS. CHINESE METHANOL PRODUCTION FACING CHALLENGES.
US November contracts for methanol were concluded at an average spot prices with a 21% increase thus spotting the third largest per-month increase in three years. Such an increase blurred the market participants' strategies and has capped a recent spot surge.
Spot methanol prices usually follow contract values. But in the second half of October the spot range rose to 111-112 cents/gal at the end of October jumping far ahead of the average October contract level of 108-109 cents/gal.
Moreover, Methanex also nominated a $100/tonne increase for its Asian posted contract price (APCP), November level being pushed to $445/tonne. According to Bruce Aitken, Methanex CEO, major factors behind such developments on the Asian markets include continuously growing strong demand and high levels of imports.
"The Chinese methanol industry has continued to operate at modest rates despite increasing prices," said Aitken. He added that Chinese prices proceeded rising because of low inventory levels in the country's 250 methanol plants, also due to the government programmes targeted at greenhouse gas reduction and emission controls.
Mark Berggren, managing director of Singapore-based consultancy Methanol Market Services Asia, noted: "Spot prices have benefited from the perception, and in some cases the reality, of limited availability moving into the winter. Outages in Iran, a key supplier to China, and the continued instability of supply in Malaysia have also contributed."
Today China is using only 35% of the available 19m tonnes/year capacity that is cost-efficient at the current price levels. It is notable that China is trying to achieve a particular percent of performance reduction by the end of 2010, however the production restrictions are expected to be lifted in 2011.
China is projected to account for 56% of consumption following the perception of this country being the largest consumer of methanol nowadays. The second largest consuming region will be Europe, followed by North America.
Meanwhile, world-scale methanol plants based on plentiful and relatively inexpensive natural gas are much more competitive in comparison with China's coal-based production facilities. As a result, China's producers have become 'swing' producers and are under consistent threat of cheaper imports. China has the capability to cover half of the local demand by the import.
In China, the major coal-to-methanol enterprises are Hebei Qianan Chemical Industry Co., Ltd., Henan Longyu Coal Chemical Co., Ltd., Yankuang Guohong Coal Chemical Co., Ltd., etc.; natural gas-to-methanol enterprises include Inner Mongolia Yuan Xing Energy Company Limited, Shaanxi Yulin Natural Gas Chemical Industry Co., Ltd., CNOOC Kingboard Chemical Limited, etc.; and coke oven gas-to-methanol enterprises are composed of Shanxi Tianhao Chemical Co., Ltd., Shanxi Coking (Group) Co., Ltd, etc.
In recent years, China's methanol industry has experienced great impact of methanol imports mainly from Saudi Arabia and Malaysia that entailed development drops of domestic industry. Consequently domestic output was down about 10% during the recent period when methanol imports amounted to 2,246,700 tonnes – a substantial volume that may be attributed to the low import price. Facing such challenges and responding to a request by major Chinese producers, the government initiated an anti-dumping investigation on methanol imported from Saudi Arabia, Malaysia, Indonesia and New Zealand.
CHINESE ANTIDUMPING IMPORT DUTIES IN ACTION.
On October 25, 2010 Chinese Ministry of Commerce announced provisional antidumping duties (ADD) on methanol imports from New Zealand, Malaysia and Indonesia, that took immediate effect.
As consistent with ADD introduction preliminary duties of 9.4% were applied on methanol originating from Indonesia's PT Kaltim Methanol Industri, 9.3% on material from Malaysia's Petronas Methanol (Labuan) and 9.5% on imports from Methanex New Zealand. The ADD is to be in place until December 24.
The duties stirred up mixed reactions from the producers affected. A Petronas source said the company remained intact given that the Chinese prices remained at high levels. "The net effect is only over 4%, and China's spot price is way above that percentage as compared to selling in other Asian countries," the source said.
But PT Kaltim Methanol Industri started considering ultimate measures to bring exports to China to a hold in 2011, because, according to the company source, the tariff meant its imports would be more expensive than the cargoes coming from the Middle East.
Notwithstanding the strong ADD commitment after long lasting reviews, China has stated that no duties were to be imposed on Saudi Arabia as the country was not dumping methanol into China. "Everyone will complain except the Saudis, and the real tax rate will be determined from December 24," mentioned the Kaltim Methanol source.
Meanwhile a second round of investigation on dumping activities is being conducted in China until December 24, when the final ADD tariffs are anticipated to be instituted. Notably the affected producers are given 20 days to submit their reactions on the policy to the Ministry of Commerce of China.
The antidumping investigations in China were launched in June 2009, as production rates at local plants tanked to just 30% in the first three month of 2010 and methanol CFR China prices declined by $165-175/tonne.
PROJECTS UNDERWAY AND PLANNED.
China National Chemical Engineering Co (CNCEC) has been favoured by receiving a $271m (€198m) worth contract to build a vast urea fertilizer plant in Russia.
According to a press release issued jointly by MHI and Sojitz, the deal was part of a large-scale contract exceeding $1bn jointly inked by CNCEC and Japanese companies Mitsubishi Heavy Industries (MHI) and Sojitz with Russia's Joint Stock Company Ammoni of the Republic of Tatarstan on 13 November to build a vast urea fertilizer plant capable of producing ammonia and methanol concurrently.
It is seen to be one of the largest plants worldwide that is capable of concurrent production of ammonia and methanol from natural gas, the release reported, adding that the plant will be able to produce 2,050 tonnes/day of ammonia, or 1,382 tonnes/day of ammonia and 668 tonnes/day of methanol in the case of simultaneous production.
The plant is planned to be constructed in Tatarstan at Mendeleevsk (about 1,000km east of Moscow) and is believed to be the first of its kind in Russia in 20 years. It is slated to go on-stream in 2015.
As stated in a disclosure issued by CNEC to Shanghai Stock Exchange CNCEC will build the ammonia, methanol and urea units and procure the construction materials.
MHI, as the leader of the consortium, will commit to provide basic and detailed design work, equipment procurement and the dispatch of technical advisors for installation and test operation. Sojitz will hold itself busy with coordination of the related parties and transportation within Russia, leveraging on its business experiences and track records in the country.
GLOBAL AND CHINESE METHANOL CONSUMPTION, CAPACITY AND PRODUCTION FORECAST.
The fuel applications of methanol are expected to execute a significant effect on the future demand. It is foreseen that methanol used in this application could replace the demand lost to MTBE.
With additional value for oil, gasoline blenders will likely look to methanol as an inexpensive volume extender. Methanol demand will see an extra 20m tonnes growth by 2014 if its penetration in blends reaches 20%.
Biodiesel today is considered to be the only exciting step-up derivative in Europe with an average annual growth approaching to 10%, Biodiesel became the second-largest derivative after formaldehyde. EU Renewable Energy Directive, pointing that by 2020 at least 10% of transport fuel must be carried out from renewable sources, is an essential opportunity for further biodiesel industry growth. New capacity additions will take place in 2011 and 2013. No capital expenditures are expected in Western Europe; there are plans for new capacity focused in Russia, yet several projects have been delayed or postponed.
By 2015 global methanol consumption for the fuel use will rise to approximately 30m tonnes and will contribute to 45% of the overall demand. Overall growth demand on the global methanol market is projected to grow at an average annual rate of 5% with China leading the way. Lower growth rates are projected for the industrialized areas of the world where the markets may be characterized as mature. European demand growth will come in line with GDP levels, with no new investments expected in Western Europe.
Source: www.MarketPublishers.com - "Methanol: 2010 World Market Outlook And Forecast"
About MarketPublishers.com
MarketPublishers.com is a multilingual hypermarket with sound experience in trading market research reports and analytical information. The portal combines experts and professionals worldwide to introduce their high-quality research reports on specific fields with a wide knowledge of the subject matter. At MarketPublishers.com, they perform professional service to supply with high-grade market research, and support the decision-making.