Titanium Dioxide: 2010 World Market Outlook And Forecast Recently Published by MCGroup.co.uk
01 Nov 2010 • by Natalie Aster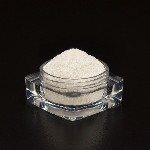 LONDON – Jumping by roughly 43% year on year and getting up to 5.7 M tonnes/y in 2008, global titanium dioxide capacity fell to 5.53 mln tons/year in 2009.
In the first half of 2009 the global titanium dioxide industry got in the midst of restructuring process involving several closures: Grimsby, UK; Huelva, Spain; Le Havre, France; Baltimore, US. However, in its second half the industry returned to the full production rates owing to a rebound in demand, though the revenues decreased by 4.5%, as producers failed to keep fixed costs flat.
According to the report Titanium Dioxide: 2010 World Market Outlook And Forecast, starting from 2010 titanium dioxide output is expected to grow 3.9% annually as a result of more sufficient capacity utilization and debbotlenecking. Besides, Asia's share of the world titanium dioxide capacity accounted for 30.78% (or 1.7 mln tons) in 2009, North America ranked second with 29.41% (or 1.62 mln tons), and the third place went to Europe with its 28.32%.
Within the next 2010-2015 the world titanium dioxide consumption is forecasted in the report to reach 5.8 mln tons despite in 2009 the demand came down to 4.7 mln tons on account of significant drops in the paper and paint industries, particularly in North America and Western Europe. The overall demand in Europe scaled down by 10% in 2009 against 2008, while in Asia it retreated only by 4%.
Titanium dioxide has oxidative and hydrolysis properties and provides good ultraviolet (UV) light resistance, white pigmentation and opacity to various products such as paints, coatings, plastics, paper, inks, fibres, food and cosmetics. It may be used for wastewater remediation or in the manufacturing of antimicrobial coatings, cements and ceramics, etc.
Within Inorganic Chemicals Reports Package 2010, a newly updated market report "Titanium Dioxide: 2010 World Market Outlook And Forecast" has been recently issued at MCGroup.co.uk. The report provides a thorough titanium dioxide market analysis:
General information (properties, applications, manufacturing processes);
World market characteristics (capacities, production, consumption, prices, trade by region, future projects);
Overviews of regional markets by country (European, Asian, American, Middle East, African, Oceanian markets).
The research is accomplished by a list of major titanium dioxide suppliers and profiles of leading producers. Titanium Dioxide market perspectives till 2015 are given on global and regional basis.
Title: Titanium Dioxide: 2010 World Market Outlook And Forecast
Published: July, 2010
Price: US$ 3,920.00
The research on titanium dioxide was worked out by Merchant Research & Consulting Ltd, an internationally recognized research agency, specializing in chemical industry. 'Titanium Dioxide: 2010 World Market Outlook And Forecast' is a part of Inorganic Chemicals Reports Package 2010.
CONTACTS
Julia Hill
Sales Manager
E-mail: j.hill@mcgroup.co.uk
Tel: +44 (20) 7558-8740
Merchant Research & Consulting Ltd.